Subsidy Transfer: Labour Sets January 11 For Strike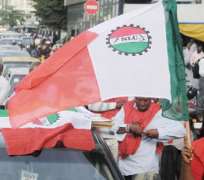 SAN FRANCISCO, January 03, (THEWILL) – Nigeria's labour unions have slated Wednesday, January 11, 2011, for the commencement of its planned nationwide strike in protest of the federal government's sudden withdrawal of the contentious subsidy on petroleum products.
THEWILL gathered that the decision was reached after a meeting of union leaders held on Tuesday.
A source familiar with deliberations at the meeting of leaders of the Nigeria Labour Congress (NLC) and Trade Union Congress of Nigeria (TUC) told THEWILL that the bodies would press ahead with the strike unless government rescinds its decision.
The federal government had constituted a committee led by former CJN, Justice Alpha Belgore to dialogue with union leaders, activists and stakeholders, but labour has opted not to have any dealings with the committee.
President Jonathan has been under fire since the sudden announcement to cut subsidy was made on New Year Day. An emergency meeting Wednesday with members of the federal executive council is expected to debate extensively on the subsidy savings plan.
A source familiar with the workings of the Presidency told THEWILL on Tuesday that "President Jonathan remains committed to the transfer of subsidy from petroleum products to the construction of critical infrastructure."
It is however unclear how the federal government would react to labour's ultimatum