A moment of truth to power – Open letter to President Goodluck Jonathan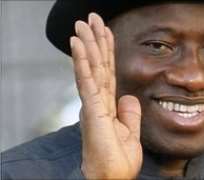 There was another sermon on the hill in the chequered history of our country. This time around, it was the turn of our beleaguered but surprisingly ignorant President. I read President Jonathan's New Year Service speech at the First Baptist Church, Garki, Abuja with sadness. The immortal Chinese words rang true in my ears; "he who knows not that he knows not is dangerous, avoid him". Mr Jonathan speech confirmed the suspicion of many – our President is indeed belligerent and rather ignorant of the enormity of the cataclysm the country currently faces. To say the speech was sad would be a great understatement. To say it was a dangerous speech would perhaps be more appropriate. A dangerous speech made in absolute splendour of supreme ignorance. He seems to be the only man standing who is splendidly ignorant of the fact that there may soon be no country called Nigeria to experiment with.
Mr President, in the midst of the social, economic and security upheavals Nigeria is going through, you seem to be totally disconnected. Despite the fact that the edifice called Nigeria appeared to be crumbling on all fronts, all you could still afford to gloat about is the manner of your victory at the Supreme Court. While Nigeria is burning, you and members of your household are holding court and baking cakes of dreams. While Nigerians are languishing in sorrow and sadness, you are prophesising on dreams of abundance and prosperity. Prosperity to a people that are being daily decimated. You spoke with the arrogance of a reformer and prophet. Such are your numerous pronouncements. In the course of your electioneering campaign, you promised Nigerians heaven and earth. Since assumption of office, your speeches have been unrestrained, garrulous and gargantuan, promising to wreak paradise on the despoiled land called Nigeria.
The reality is that a people who foolishly placed so much hope on your candidacy and government have been so short-changed. Nigerians built heavily on your outrageous promises and got nothing in return. Your government, within its short life span, has been nothing but an unmitigated disaster. We have never had it so bad. Life has not been really worth it in Nigeria but under your stewardship, the meaninglessly of life assumed a tragic dimension. Armed robbers are having a field day – please ask the unfortunate victims of robbery brutalities and the commercial banks that have paid the heavy price. Kidnapping became established as a respected profession. It got so bad that even Igwes and Obis became fair games for kidnappers. As if these calamities are insufficient, Boko Haram swung into action in all its glory. Nigeria has become an unimagined wild jungle in the midst of civilised nations. An amazing phenomenon to contemplate in the 21st century.
In your words,
"When I'm challenged I think more; I don't rush to take decisions. I listen more to people. That is why, at times, it looks as if I'm slow. I also know that when people rush to take decisions, they also make a lot of mistakes. A lot of people only celebrate their successes and not their mistakes,"
Plain and ridiculous excuses! Bare-faced lies! The lies contained in the above statement are unforgivable. No government can be more insincere. Dear Mr President, did you actually utter those words or could it be that you failed to proof-read the speech by Dr Reuben Abati. No doubt, your government has been the slowest in the history of this country, slower than that of even notorious predecessor. And in truth, your actions have been nothing closer to what you claimed it to be. I have just been reading in the newspapers about the actions of various civil organisations at protesting your deliberate anti-people policy. That of increasing the pump price of petroleum products. Your deliberate oppression of the people has made Nigeria the only oil-producing country in the world with the highest cost of petroleum products. Perhaps as a reminder, it may be important to state that your legendary slowness started right from the inception of your regime. Your government promised to "hit the ground running" but actually landed on the ground frozen! It took several months for you to sort out the puzzle of simply appointing ministers. The general impression so far is that your government is dancing round a circle, not because it was listening to anyone, but because it lacked basic understanding of the art of governance.
Reports of your most revealing sermon at the First Baptist Church quoted you as soliciting for more prayers from Nigerians, stating that you expressed regrets at our inability as a nation to keep pace with contemporaries – "When you compare Nigeria to other nations, Nigeria is not moving fast enough. I promise we will work with all Nigerians to see how things can be done differently... We have our challenges and that is where the devil comes in and put roadblocks." You ended by stating that "collectively we will change history".
Dear Mr President, we are already changing history, collectively as you rightly stated albeit not willingly. Nigerians jumped into the bandwagon of your less than altruistic promises. Indeed history is being changed and made in present day Nigeria. Pray, where else in the whole of Africa, short of Somalia, is a Taliban-style insurrection wreaking havoc on a modern nation? Mr President, where else in the world is the art of governance comparable to a modern-day Shakespearean stage play where tragedy is the norm? We are already changing the course of history albeit negatively under your watchful eyes! Unlike your assertion, the devil on the path of our social emancipation includes your legendary incompetence and suicidal stubbornness coupled with the "haram" of that murderous and reprehensible organization called Boko Haram.
It might be better for you to accept this simple fact. Nigeria is today in the unfair grips of Boko Haram because of your candidacy and eventual emergence as the President of Nigeria. Today, Nigeria is in a civil war because you cleverly manipulated the machinery of your despicable political party to emerge the president of our country. Nigerians stood by you, in their ignorance and to their eternal regret. And in what way have you paid them back? Stubbornly removing the so-called subsidy on fuel and petroleum products. A topic that has been the historic whip-boy of previous regimes became the whip with which you decided to lash your ignorant people. Life has become unbearable on all fronts for the people. While they are learning "to live" with the genocide of Boko Haram, the economic strangulation policy of your unfortunate government is squeezing the remaining life out of them. Yet you sit so high, pompously dreaming dreams.
You went further Mr President, ""So I assure this congregation that we will work with all Nigerians in 2012..." Not true, not true. Were you outside the shores of the nation when the agitation against an arbitrary increase in the pump price of fuel started. An arbitrary increase only akin to a deliberate effort to cover the deficiencies of government. The people are still agitating. The Occupy Abuja movement has staged a protest. Other civil organizations and the labour unions are also on the trenches. Is this your concept of working with the people?
"The journey will be tough, it's not going to be too painful anyway, because I also know that leaders who bring pain on the people always end up badly. Leaders who think they are so powerful always end up badly and no leader will want to be seen as one who brought pain to the people. We are all writing our history. Whatever you sow as a leader, even if you are dead and gone, the story will be told how you brought pain on the people, so nobody will bring pains on Nigerians."
Big words indeed - typically Jonathan in fashion. However, just mere words that convey neither meaning nor comfort. Mr President, you definitely know how to "dream dreams". You were once quoted as likening yourself to the biblical David who conquered Goliath. Now, is the time to dream about making history? However, the sad truth is that the journey has been tough and extremely painful for Nigerians. Within a short space of time, you have provided reasons for introspection on our part to realize the gravity of the mistake made in electing you or foolishly supporting your selection. You have brought nothing but pain and sorrow on Nigerians. You have successfully re-written history in such a short period of time. It does not appear as if you are intent on staying on the right side of history with your present pronouncements and actions.
"So, our commitment is that by May 29, 2015, Nigerians will look back and say we made the right choice by voting for people who have done well for us..."
Alas, this is the tragedy of it all. I doubt if we need to wait till 2015 to come to a conclusion. A conclusion diametrically opposite to that of your dream. The fact is that your election or selection was a monumental error that is only benefitting the few that have continued to exploit the nation. Your elevation to the office you occupied was only a testimony to the grip of corruption in thwarting the will of the people in our dear land. It is only a tribute to the influence of money politics in our country. It was not aimed at serving the masses and has not pretended to. The only beneficiaries of your still-born regime are the corrupt soldiers turned politicians, professional politicians, the "ten percenters", armed robbers and of course Boko Haram militants.. These are the direct beneficiaries of the "goodness" of your regime, not the common people.
I have taken a quick excursion through history. I am yet to come to an instance of a regime that has woefully failed to utilise power. I am still searching for other instances of a government that is hell-bent on opposing its people. We have been taught that power derives from the people in a democratic form of government. And that leadership is all about service. The impression so far created by your government is that the people are mere pawns at the hands of power brokers. Mere disposable pawns that count for nothing in the scheme of things. I am still searching for instances where your regime has made an attempt to make life meaningful and abundant for Nigerians. It is beyond imagination that your regime would deliberately alienate the masses at these perilous times. You have faced the Boko Haram insurrection without success and now felt time was ripe to confront the people. How you hope to win the two wars remains incomprehensible.
The sing-song of your propaganda machinery is that the fuel subsidy removal became imperative so as to curtail the mighty influences of some defined cartels. Why it became impossible for government to clip the wings of the identified cabals without imposing pain and hardship on the people is beyond comprehension. Since these cartels are untouchable, therefore the people must suffer. Why is it difficult for appropriate legislations to be enacted to sanitize the petroleum industry? Why is it impossible for our refineries to function without surreptitious sabotages? The fact that the real pump cost of petrol is being contested by Nigerians was not even adequately addressed in the haste to impose subsidy removal. It baffles one how the mind of various governments in the country works on the illogicality of fuel removal as the panacea to all social, economic and even security problems. Your recently declared state of emergency in certain parts of the country has now been unwittingly extended to all parts with this foolish haste at imposing an unpopular decision on the people.
It is even more distasteful that with the prevalent social, economic and security agonies in our dear land, occasioned by your inept and insensitive approach to government, you could still gloat about being slow in decision making in order to avoid mistakes. When imposition of unpopular decisions remains the hallmark of governance and mistakes in policy making cum implementation abound like potholes on the Ore-Benin expressway, you still remain befuddled in the glory of your snail-like approach to the art of governance. The crux of the debacle is how a government that is so shackless and confused would deliberately entice the wrath of its own people especially at so perilous a time.
Mr Goodluck Jonathan, I write as just one angry Nigerian in the midst of millions. I write as one in a legion of disenchanted people. People whose hopes have been replaced with miseries. People to who tomorrow is beginning to have no meaning. Our today as a people is traumatised while tomorrow is turning out to be vision of anguish and sorrow. It is all the more painful that the solution to this dilemma is glaring at us in the face. The ordinary Nigerian on the street has a very clear idea of what the panacea is. All it takes is just some statesmanship. All it requires is sincerity and integrity on the part of those who hold our collective destiny. In the midst of this confusion, no time is better than now to address the Nigerian question. The need to address the basis of our nationhood is now. Nigerians call for a Sovereign National Conference. No time can be better than now!
I will leave you with the immortal words of J F Kennedy. However, I say these with all sincerity and not the mischief and hypocrisy once displayed by Atiku Abubakar. It is indeed true, Mr Jonathan, that those who made peaceful change impossible will sometimes make violent change inevitable.
Thank you.
Dr Olusegun Fakoya
Disclaimer:

"The views/contents expressed in this article are the sole responsibility of

Olusegun Fakoya, Dr

and do not necessarily reflect those of The Nigerian Voice. The Nigerian Voice will not be responsible or liable for any inaccurate or incorrect statements contained in this article."
Articles by Olusegun Fakoya, Dr