Mohammed Yusuf, leader of "Boko Haram" Meets his Waterloo in Police Custody…. Deputy Also Dead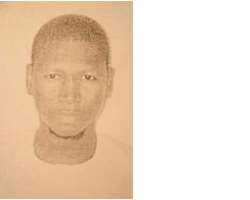 Huhuonline.com can disclose that Mohammed Yusuf, leader of "Boko Haram" the Islamic extremist sect in Maiduguri, has met his waterloo, impeccable sources told that the Islamic insurgent czar, who was earlier detained on Thursday, after reportedly being found hiding in a goat pen at his parents-in-law's house was assassinated, while in police custody . Isa Azare, spokesman for the Maiduguri police command, told huhuonline.com.
Hear him: "He has been killed. You can come and see his body at the state police command headquarters,"
Huhuonline.com checks revealed late Mohammed Yusuf narrowly escaped Wednesday's government attack along with about 300 followers, according to Army commander Maj. Gen. Saleh Maina. His deputy, Bukar Shekau, was killed, Maina said, pointing to the body of a plump, bearded man lying with four other corpses in a large house near the mosque.
Onslaught resumed Thursday morning, with armed security forces hunting door- to -door for members of the Mohammed Yusuf led Boko Haram sect. As at press time, huhuonline.com learnt that more than 100 people had been killed within the compound occupied by the radical Islamic militants.
Criticism has thronged government response, neighbors and leading rights group aver the government forces had killed bystanders and other civilians. However, a military spokesman denied the charge and said it was impossible for rights workers and neighbors to tell who was a civilian and who was a member of the Boko Haram sect.
With the death of Mohammed Yusuf and his subordinate Bukar Shekau,the question now begging for an answer is: are we actually at the beginning of the end, as Wilson Churchill, one time British Prime Minister once asked - or the end of the beginning? It's a wait and see game which only time will tell.
|
Article source