Lagos Assembly Passes 2012 Budget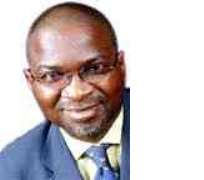 The Lagos State House of Assembly, Thursday night passed the 2012 budget proposal presented to it on November 14 but has increased the budget size by N6 billion. The budget size is now N491.827 billion from the N485.292 billion the State governor, Babatunde Fashola presented to the lawmakers.  
  The Speaker, Rt. Hon. Adeyemi Ikuforiji, had days ago promised to ensure the passage of the budget. This action underscores the new found love between the legislative and executive arms of the state government.  
  Huhuonline.com / findings revealed that the lawmakers did not increase the budget on their own volition. They only restructured the amount and placed priorities. The additional N6 billion was actually requested by the governor who wants N5 billion for the hosting of the 2012 National Sports Festival and the remaining N1 billion for the completion of on-going projects in Isale-Gangan part of the state.  
  The N1 billion was approved for the Ministry of Physical Planning and Urban Development, which is the primary Ministry to handle the project for the area.  
  The budget as passed by the lawmakers now has N233.506 as total recurrent expenditure and N258.321 as total capital expenditure.  
  As part of moves to make healthcare more affordable and accessible, the lawmakers approved the sum of N909, 594, 266 for the board of the Primary Health Care in the state. Officials of the office of the Special Adviser to the Governor on Health had visited the House before the proposal was subjected to the various committees to explain their plans for next year. The amount was deducted from the personnel cost of the Ministry of Establishment and Training.  
  Public Works Corporation got its subvention increased from N3.2 billion to N4 billion, meaning that N800 million was added to the original size.  
  Further analysis of the budget shows the state Assembly Service Commission now has an overhead cost of N96.4 billion as against the N N86.4 billion submitted by the governor.  
  The House of Assembly also got N612.33 million and N500 million as addition to the overhead cost and capital expenditure of the House respectively. The overhead cost and capital cost are now N6, 123, 831, 000 and N2.769billion respectively.  
  The Speaker had said that the House would not delay the passage. As a result, he mandated the members to shun the annual recess for the budget not to be delayed. The recess has now begun and the lawmakers are expected to reconvene on February 6, 2012.