Nigeria: African Commission Urges Halt To Violence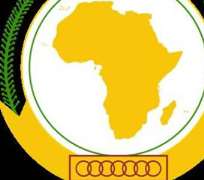 ABUJA, December 30, (THEWILL) - The Chairperson of the African Union Commission on Human and Peoples' Rights, Ms Dupe Atoki Friday expressed concerns about the spate of recent violence and the associated human rights violations in many parts of Nigeria and urged the government to be more proactive in protecting and safeguarding the human rights of Nigerians to life, to the security of human person, and to property, as guaranteed by the African Charter on Human and Peoples' Rights.
In a statement issued today, Ms Atoki said: "The African Commission is concerned about the spate of ethno-religious violence in the country, in particular the Christmas day bombing and killing of innocent citizens in some parts of Nigeria .The African Charter on Human and Peoples' Rights guarantees the right to national peace and security of all peoples and obliges all State Parties to adopt legislative or other measures to give effect to this right.''
Ms Atoki while commiserating with the families who have lost their loved ones, urged the Government of Nigeria to take urgent action to halt the escalating violence and ensure full respect for the citizens' human rights as guaranteed by the African Charter.
According to Ms Atoki, "The African Commission urges the government to urgently and transparently investigate the violence and associated human rights violations and bring the perpetrators to justice. Victims of the violence and their families should also be afforded an effective remedy, including compensation which is a state obligation even where it is established that non state actors are directly responsible for violations.
"This obligation is specifically contained in Article 1 of the African Charter and imposes on states an obligation of result and not a mere obligation of means, thus states must implement all measures likely to produce the result of preventing violations of the African Charter. If the state fails in its positive obligations to prevent and protect; adequate reparation must be offered to those whose rights have been violated," the Commission added.