NIGERIA: ...OF LIES, BY LIARS, TO LIARS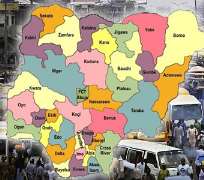 When a goat's day "to die" arrives, it says there is nothing a butcher can do to it. (A person who does not recognize and heed danger courts death.)
I am told a lie is a type of deception in the form of an untruthful statement, especially with the intention to deceive others. To lie is to state something with disregard to the truth with the intention that people will accept the statement as truth.
A liar is a person who is lying, who has previously lied, or who tends by nature to lie repeatedly—even when not necessary.
The three definitions suit the current group we call leaders...particularly the third one. I really do not blame them so much because as a people we have become accustomed to accepting lies as statements of truth.
There are several types of lies...like the big lie, a lie which attempts to trick the victim into believing something major and likely be contradicted by some information the victim already possesses, or by their common sense. When the lie is of sufficient magnitude it may succeed due to the victim's reluctance to believe that an untruth on such a grand scale would indeed be fabricated.
The fuel subsidy is a classic big lie. All the stories about a growing economy with those statistics that Ngozi and co. reel out are big lies.
Jonathan has placed a ban on foreign rice in the Presidential Villa and ordered that only Ofada rice and bread with local cassava input be henceforth served at the Villa as a way of promoting local rice production. Very big lie, truth is that, some N992.57 million would be spent on food for just two men at the Villa, what kind of cassava and ofada rice is that?
To appreciate the lunacy and lies behind the figures, just add some N7 million which makes it a billion and divide by 365 days.
There is another lie, we call bluffing, and to bluff is to pretend to have a capability or intention one does not actually possess. Bluffing is an act of deception that is rarely seen as immoral when it takes place in the context of a game where this kind of deception is consented to in advance by the players.
For instance, a gambler who deceives other players into thinking he has different cards to those he really holds, or an athlete who hints he will move left and then dodges right is not considered to be lying (also known as a feint or juke). In these situations, deception is acceptable and is commonly expected as a tactic.
This is one tactics the Jonathan administration has continually used, and as long as Nigerians do not react and cannot complain, it is an acceptable tactics, after all previous Nigerian governments have been using it, why bother our amiable, smiling Jonathan.
The NLC is bluffing, Nigerians bluff a lot, for all the noise, when the chips are down the fuel subsidy will go, if at all there is anything like that, and we will do nothing. Government at all levels lie, its simple logic, who is government, you, me and them...Them, they are there, you, aspiring to be there, me, hoping to be there...to chop you must lie or be lied to.
When we want to be truthful, but we suddenly realize that we are Igbos, Hausas, Ijaws, Urhobos, Yorubas , Idomas, Muslims and Christians and we continue lying.
There is the barefaced lie; it is one that is obviously a lie to those hearing it. A lie told with a straight and confident face (hence "bold-faced"), usually with the corresponding tone of voice and emphatic body language of one confidently speaking the truth.
In Lagos state, after increasing LASU tuition from N25, 000.00 to N250, 000.00, the state with the 'proceeds' would send some street sweepers to London for training. The training according to LAWMA MD Mr. Ola Oresanya , the training would enrich their knowledge on how the environment is kept clean in advanced societies.
Only in climes like ours, that such absurd lies are told with our knowledge, and we know it's a lie, but it is delivered with boldness. What can we do?
When our government leaders are not lying directly to us, they are being economical with the truth, a popular euphemism for deceit, whether by volunteering false information or by deliberately holding back relevant facts. More literally, a careful use of facts so as not to reveal too much information.
For example the thirty six governors have backed removal of fuel subsidy but each time they speak individually they condemn it and call it anti-people, so what is it that they know, that we do not know.
Big lies, economical lies, crazy lies, they bluff, the stare at us and talk about cutting costs but Aso Rock Motor Park will spend almost a billion Naira buying cars...
Ask Labaran Maku who invented facebook, you would hear his lie. In two years they would tell us that part of their achievement is cassava bread. Obasanjo spent billions and lied about 3000 megawatts, now we are being lied to again about same power, when ancient Egbin is shut down.
They lie to us that the power situation is being handled but they would spend over a billion naira in fuelling generators.
While they eat in billions, ride in billions, and off course light their rooms and offices in billions, the small billions meant for education disappears, that is why the UK says it no longer trusts the quality of doctors from nine of our Universities notably amongst them, UNN, Uniport, Unijos, Ambrose Ali.
ASUU lies about education, government lies, parents and teachers in all cadres do, the students lie and cheat, they fail and we call it transformation. When we refuse to change, recognize and heed danger we simply court disaster. Time will tell.
Written by Prince Charles Dickson.

Disclaimer:

"The views/contents expressed in this article are the sole responsibility of

thewillnigeria.com

and do not necessarily reflect those of The Nigerian Voice. The Nigerian Voice will not be responsible or liable for any inaccurate or incorrect statements contained in this article."
Articles by thewillnigeria.com