FUEL SUBSIDY: WHY CNPP WILL JOIN LABOUR IN STRIKE -EZEUGWU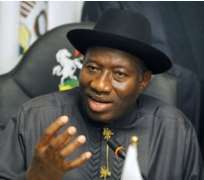 Chief Willy Ezeugwu is the National Secretary of Conference of Nigerian Political Parties (CNPP). In this interview he insists that withdrawal of fuel subsidy will only aggravate the hardship in the country. He advised  government to  diversify the economy in order to generate more revenues to run the country. Are you impressed with the consultations the presidency has done over government planned  removal of fuel subsidy?
Well,  as far as I am concerned the consultation has no meaning because when you consult is when you want to take a popular policy.
Any government that does not think of the masses, a government that always come up with policies that are anti- masses, that government has nothing to offer. If you consult just a few clique who are from the middle class upwards what happens to the downtrodden who are going to be hurt with your policies.
I am happy that the President boxed himself into corner by trying to corner the civil society, those he called the leadership of the civil society. He also missed it by going to call political parties. CNPP is the umbrella of political parties in this country but we are not aware that he met with parties. You  decide to handpick political parties, those you feel are the major parties. But others are registered as parties. During the election he called over 45 parties and met with their leaderships. Why then are you now narrowing the number, how can only six parties take decision on oil subsidy on behalf of 45 others?
So the approach and manner government pursues things in this country is queer and bad.
In opposing government's plan do you take into consideration the position of the government that the nation's economy risks collapse in the next two years if the subsidy is not removed?
Government's claim has no meaning, I don't believe in what the President said. I don't because, if you have any business in governance you should be able to bring real technocrats to man the economy. Now if you look at some appointees in this government, you discover that most of them have no business being in government. A president has to look at the situation on ground and go for those who will help him achieve results. If you look at  this government's economic  team you will agree with me that there are some governors who have nothing to show in their states that are appointed members of the economic team.
And how can we always depend on oil? In the 60s' what were the major exports of Nigeria? Groundnut, cocoa, coal etc.  So many things were exported from this country in those days. Why have we turned our back to those products. Just because people are enjoying the corruption going on. The thing there for those in government to do is oil business. People go there to make cheap wealth.
If the President knows what he is doing there are so many things that can drive our economy. Okay, look at how much allocation is made to agriculture every year in our budgets but nothing has happened.  Like I said there are several areas to focus on to help the oil.
Talking strictly about removal of oil subsidy, government has not clearly told the masses what they will gain from the policy. You only hear government officials  saying they will use the money for our infrastructure, form a trust fund like what Abacha did, that is nonsense. How they will do that without the money ending in few people's pockets they have not told us.
Some members of CNPP are said to be sympathetic to government's plan; what it means is that your camp has been infiltrated and divided.
The question you are putting before me is like asking how the civil society can work together to make sure that this does not work? If it is a popular policy we will support Mr. President to the fullest. But as far as we are concerned this question of removal of oil subsidy is beyond what we are told. They said they have a cartel and Senate has named the cartel but what has happened to them?  Nothing.
How do you muster enough support to fight Mr.  President on this?
I believe Mr.  President's  insistence on removing  the subsidy can only work if he uses either a fiat or other forceful means. But the warning I  can give is that if he does that the thing that is happening in North Africa may take place here.
The President  has said  that he is ready for such social revolt if it comes, doesn't that tell you the level of government's preparedness on the issue?
If he is ready for the masses we will know if he was the one that put himself as the President of this country.  If he can bring something that is clearly uncalled for, very unpopular it shows how much regard he has for the people. The masses are already in hardship and he wants to worsen the situation. If that is the only way he thinks the nation should be ruled let him go ahead and remove the subsidy. If the government  can lobby the entire country that is fine. For some us we have seen it as an unpopular policy and will not shift our ground.
When you talk of political parties, he is aware that we have 63 parties before five were deregistered by INEC. My position is that when you say you are calling a meeting of political parties, you don't differentiate  as long as the parties are registered. He should have called all of them.  Thank God that even the ones he called few of them did not agree with him. They stood by what we agreed in CNPP. Six attended the meeting, of the number three said no to him. If  you add the three that turned down the President's request to the views of other parties you will see that CNPP is still speaking with one voice.
We will muster the crowd we need to stop the policy. We believe that most Nigerians are not in support of the plan, it is an unpopular policy.
Are you people against  the policy just because you belong to the opposition or you have concrete facts that it will impoverish the masses the more?
Thank you for this question, we are not opposing it because of being on opposition. We are against it because government has no genuine reason, we are against it because government has not done anything that shows that it is working for the masses. We are opposing it because when you remove the subsidy the revenue that will accrue from it will still enter into some private pockets. We are against it because of the profligacy among government officials especially in this administration. Mind you, the workers are asking for N18,000 as monthly basic salary, out of this money a worker will pay for house rent, take care of his or her children school feels, feed the entire family, go for healthcare, pick other bills.
The moment you remove the oil subsidy things will skyrocket in the market and everybody  goes to  the same market- President, governors, ministers, farmers, oil dealers, teachers etc. The removal of the oil subsidy they are talking about is not genuine. We know that the subsidy has no basis. First, Nigeria is one of the largest producers of oil in the world. And you ask yourself if over the years government has not been able to manage revenues from oil well in a manner that they would be used to develop our infrastructure is it now that they will manage it well?  Among the oil producing nations, petroleum products cost higher in Nigeria.
Now look at the hardship we are currently in when fuel is at N65.00, imagine what the situation will be when it is increased to more than N120.00.
Are you saying  that there is more corruption in this government than previous administrations?
From the inception of PDP since 1999 corruption in Nigeria has continued to grow. The party has nothing to show for its being in power. What has PDP government done with our money? There was a case of Halliburton which concerned America and Germany , some Nigerians were mentioned in the scam. The other countries involved have all penalised their citizens who were named in the scandal but in own case our people who were mentioned in the scam were promoted. Some were made governors or senators. And these are people we watch on daily basis make decisions on behalf of Nigerians.
If government is sincere, it knows where to raise money, it knows how to recover our money not by removing oil subsidy. Like I said earlier people are against it because the money will enter into the pockets of few individuals, government will not do anything with it. The President has acknowledged that there is a cartel but he has not done anything to that cartel. We have nothing personal against Mr President, we are only looking at things impartially.
Former President Olusegun Obasanjo said recently that he left $35bn dollars in the coffer, have Nigerians asked the President where this money has gone to. Nigeria is owing so much, it has been borrowing and nobody is asking question as to what this money is being used for.
Would you say that Nigeria is worse off under the present administration?
It  is clear that this government has not done anything, it has failed. In a simple language this government has failed. It has only being pursuing projects that are self serving. Two months after inauguration, the President came up with the six years single term arrangement. Was that what Nigerians needed at that time? The answer is no.
Now check out the insecurity in the country. Boko Haram has taken the whole north, OPC South west, militants Niger Delta, MASSOB south east.
On daily basis people are being slaughtered like animals. And all the government has to do was to come and give national awards to security men and other cronies. Of the 350 awardees you cannot get up to 10 people who deserved the honour if that was what Nigeria needed in the first place.