MERGER: ECOBANK, OCEANIC BANK TO COMMENCE OPERATION IN NEW YEAR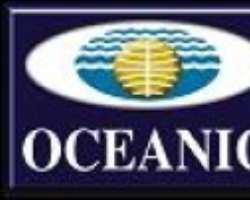 Baring any hitches, the new Ecobank Nigeria Plc., which acquired rescued Oceanic Bank Plc., would commence operations as single business entity early next year, following Thursday's overwhelming approval of business combination by shareholders of Ecobank Transnational Incorporated (ETI) Plc.
However, no exact date has been fixed for the commencement of operations by the new entity, which promises to be among the five biggest banks in the country, both in terms of capitalisation and branch network spread. At the Extra-ordinary Meeting (EGM) in Lagos, the shareholders approved that all the assets, liabilities and undertakings of Oceanic Bank, including real property and intellectual property rights, be transferred to Ecobank Nigeria.
It was also approved that the 1,600,000,000 issued ordinary shares of 50 kobo each of Oceanic Bank be dissolved and that the Bank be dissolved without being wound up. In consideration for the transfer of all assets, liabilities and undertakings of Oceanic Bank to Ecobank, the shareholders of Oceanic Bank will receive 16,111,111,111 billion new shares in Ecobank Nigeria, credited as fully paid-up; and N2.6 billion to be credited to Oceanic Bank shareholders as deposit for shares in Ecobank Nigeria issued to Oceanic Bank shareholders as equity at N2.34 per Ecobank Nigeria share at a date to be mutually agreed by the shareholder of both banks.
Speaking at meeting, Chairman of Ecobank Nigeria Plc., Olor'ogun Sunny Folorunso Kuku, said: 'The integration of Oceanic and Ecobank Nigeria creates a much stronger financial entity, better able to compete effectively in the domestic market place.' He added: 'It also combines Oceanic Bank's strengths in the retail, commercial, public and microfinance sectors with Ecobank Nigeria's corporate banking expertise and the Ecobank Group's pan-African footprint. The enlarged group, to be known as Ecobank Nigeria, will rank as one of the top five banking groups in the country.'
According to him: Ecobank Nigeria's customers will benefit from a wider range of sophisticated banking products and services, as well as access to cross-border transactions across Ecobank's network of 32 African countries.
He said: 'Economies of scale resulting from the merger, together with Ecobank's strong technology platform, will improve the combined banks' operational efficiency.'