AJIMOBI CANVASSES IPP IN S'WEST TO IMPROVE ELECTRICITY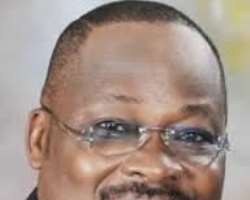 Governor Abiola Ajimobi of Oyo State has called for the collaboration of states in the South-West geo-political zone of Nigeria in the area of independent power project (IPP) to improve electricity supply in the zone. He also suggested that states should be allowed to buy into the Power Holding Company of Nigeria (PHCN) under the privatization arrangement being planned for the company.
The governor stated this at the week-end while receiving the Chief Executive Officer (CEO) of PHCN, Ibadan Zone, Engineer Bolaji Oyesiku, who paid him a courtesy call in his office. He said that the South-West states had a lot of benefits to gain if they came together and put the project in place, one of which he said was the socio-economic development of the zone.
Gov. Ajimobi said, that the states should work closely with Lagos and tap its economic advantage to make the project a reality. He also pointed out that if states should be allowed to have shares in a privatized PHCN, it would allow for a pool of funds that would boost the operations of the company.
The governor, who called for the support and cooperation of PHCN with his administration for it to make an appreciable impact commercially and industrially, urged the company to look into the possibility of exploiting the potentials of Ikere George Dam and the Dandaru Waterfall in Ibadan for power generation.
He charged the company to assist the state government in its efforts at setting up a power interjection station within the government secretariat in 2012. In his remarks, Engr. Oyesiku commended Gov. Ajimobi for restoring peace in the state and for all his efforts at putting the state on a sound economic footing since his inauguration in May 2011. He expressed the readiness of his company to partner with the state government to make the planned power interjection station a reality.