Tekena's Hand Bag Thrills Music Lovers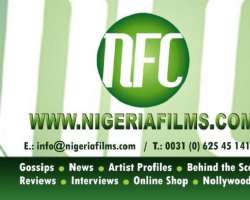 In recent times, comedy has become one of the talents that thrive in the entertainment industry in Nigeria, while some go into it to make ends meet, others are born comedians and see their talent as a gift from God.
For Tekena Iyalla, an Okrika, Rivers State born ace comedian, his talent is a gift from God and his rib cracking jokes which flow naturally have placed him in a higher pedestrial amongst his colleagues. Apart from comedy which he started formally in 2003 with some friends, the
Chief of all waterside of the funky 4+1 Rhythm 93.7 FM Port Harcourt has verred into music.
His debut album titled handbag which was launched on Sunday, November 1, 2009 at the G's Baracuda, GRA Phase 2 Port Harcourt was highly appreciated by a large crowd of fans and music lovers within and outside the state who were thrilled by the beats, lyrics and jokes in the musicomedy album.
Among those that attended the album launch were Baba Sampe, M. Case, Talking Machine, Lexy M, Fortune, Funky 4t1, and Daddy Q. Others are DJ Kelvin, DJ. Ofori Williams, DJ AB and the Sound Force band as well as other celebrities and showbiz personalities.Since then the nine tracks musicomedy which is a combination of music and comedy has been making waves in the music clan as well as in radio stations' clubs and other social events. One of the tracks is dedicated to pure comedy to induce laughter and relax the mind.
He called for the support and encouragement of the indigenous entertainers to enable them benefit from the industry.
Tekena maintained that one of the major challenges facing comedians in the state is that people don't take them seriously as any thing they say or do are regarded as fun and most times it affects them negatively. He contended that people should be able to separate their comic roles from their real lives to enable them get all the necessary assistance they deserve.
Story by http://nollywoodgists.com