Reps Launch Inquiry Into Ship Wrecks In Nigerian Waters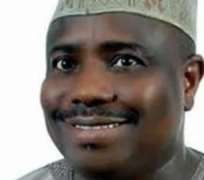 ABUJA, December 21, (THEWILL) - The House of Representatives yesterday mandated its committee on marine transport to ascertain from the Nigeria Maritime Administration and Safety Agency (NIMASA) the exact number of ship wrecks in the nation's water ways.
The House also directed the committee to investigate the challenges encountered by NIMASA in the evacuation of wrecked ships from the water ways.
The committee is also expected to investigate the National Inland Waterways Authority's level of compliance with international Maritime Law and Regulations when registering ships and sea – going vessels.
The directive was consequent upon a motion by Hon. Hassan Saleh (PDP – Benue) which was unanimously adopted without debate by the lawmakers when put to vote by the Speaker Aminu Tambuwal.
While leading debate on the motion, Hon. Saleh said the country's water ways were littered with many wrecked ships explaining that these ships have negative impact on the nation's economy and causing security challenges.
Saleh maintained that some of the wrecks have been in the coastal water for close to 30 – 40 years, and are very old and dilapidated.
In deciding the matter, Speaker Aminu Waziri Tambuwal said ''dear colleagues as you can see this comes under the purview of Order 8 rule 51 (5) on infrastructure, this Motion is hereby referred to the House Committee on Marine for Further legislative action.''