NIGERIA NOT RIPE FOR FUEL SUBSIDY REMOVAL - SENATOR ASHAFA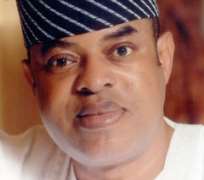 BY OLASUNKANMI AKONI & MONSUR OLOWOOPEJO
Senator Gbenga Ashafa, representing Lagos East Senatorial District last week gave his score card on his 180 days as a Federal legislator at a media briefing in his constituency office at Ikosi GRA, Lagos. He also spoke on  issues of national importance. Excerpts:
On fuel subsidy removal
The Action Congress of Nigeria (ACN) has made it clear that the Federal Government should find ways of ameliorating the challenges facing Nigerians. They said that the Federal Government should not pass the challenges back to Nigerians. As a result of this, the removal of fuel subsidy at this time will create problems for an average Nigerian.
The bone of contention is that if the Federal Government has made up its mind to remove fuel subsidy, what will the President do with the money? This should not be of any problem for a government that is sincere and transparent. They should be able to assure Nigerians that if the money is removed, it would be used to improve the infrastructure in various sectors of the country and they should be confident enough to give the time line.
When General Sani Abacha removed fuel subsidy, he inaugurated the Petroleum Trust Fund, PTF. On the basis of that, some projects were executed with the brand name of PTF. If the Federal Government is ready to remove the subsidy, they should build up the confidence of Nigerians so that an average Nigerian will know what the fund will be used for.
It is obvious that the government is ready to remove the fuel subsidy. Going by the 2012 budget presented by President Goodluck Jonathan to the National Assembly, more money was allocated for security. If one looked at the budget, the total amount of the budget shows that even if the president did not mention anything about fuel subsidy during his presentation of the budget, it is fait accompli even though they have not come up to say they have removed it.
The proposed 2012 budget shows that 70 percent was earmarked for recurrent expenditure, while 27 percent of the budget was earmarked for capital expenditure. One will see that what we will be doing in terms of infrastructure development will be very low.
In other countries that really want to move forward, a lot of activities have to be in the capital project aspect of the budget. Through this, there will be massive construction. When the housing sector is thriving, everything will be tied to construction, which will in turn increase the rate of employment in the country.
From the look of things, it shows that Nigerians should be ready for a hard time next year. But Nigerians will want to receive assurance from the Federal Government that if they take way fuel subsidy, the government will give them another thing in return.
Senator Ashafa
That is the problem we are facing now. Nigerians have been promised many things before now by previous governments that failed to materialise. The government should not be taking all the time from the citizens. When they take, they should give something in return. They should come up with a structure where the money removed will be channeled to.
This is an opportunity for the president to win the heart of Nigerians. The situation on ground is that an average Nigerian cannot afford the removal of fuel subsidy. Let him come out and tell us what he wants to use the money for.
On Bureau of Public Enterprises (BPE)
The purpose of privatisation is to give Federal Government properties that are dilapidating to private organisations that have the money to resuscitate them, employing more Nigerians, improving the economy of the country and industrialising Nigeria. The ad-hoc committee on privatisation did a very good job by embarking on research and others which resulted in what we debated on the floor of the House.
One of their recommendations was that the Director General, DG should be sacked and the reason is that instead of going through due process, she by-passed it during the administration of former President Olusegun Obasanjo. And according to that recommendation, she has to leave office. But the Senate has not concluded deliberation on the recommendations of the committee.
The solution to the issue is that there are cause and effect. The cause is the BPE that is expected to look at all the companies and then make recommendations. If Nigerians are still going to be on the board of BPE and it is still managed by Nigerians, I do not see a situation where the number one citizen of this country will want a favour from BPE and they will not succumb. Since we cannot employ foreigners to manage BPE, what we should do is that the laws which established BPE should be amended.
The drastic measure is that it should be out-sourced. Since we have so many international firms that want to protect their names, why can=t we just acquire their services even if it will require us awarding the contract to two reputable companies, to help do the job diligently and then sell these properties to private investors?
But if we fail to do this, it will continue to be a circle. If the same BPE is empowered to do privatisation for the country with Nigerians who will be appointed by the current president as members of the bureau, there is no way the president will not do what the former president did that made them succumb.
It may not be the president; it may be traditional rulers or any other important personality in the country. They will still have their way. And we will go back again and conduct another investigation. There is no time for all these. The best is for us to take the drastic measure now so that it will save us frequent investigations on BPE. The opportunity is now open because the constitution review panel has been constituted and they are to start work by 2012.
Same sex marriage
Prior to this, bigamy is a criminal offence in Nigeria. But because it was a European law, we accepted it and practiced it. Even though we know that our grandparents were seriously involved in polygamy. Bigamy was a law which infringed on our fundamental human rights but we accepted it. We Nigerians decided that we do not want gay marriage. This is because it is alien to our culture and tradition. Some elderly persons in our society dislike men putting on ear rings.
If Nigerians have decided that they do not want gay marriage to exist in their country, no other country can decide for us what we should do. They cannot tell us which law we should adopt. Even in the United States of America, USA that is in the forefront of gay rights, not all their states have accepted gay rights, so why will they want to ask us as a nation to buy into it? Even the person who sees you while you are practicing same sex and fails to report is culpable under the law. He will be charged for aiding and abetting.
On LASU controversy
This is a very dicey situation, one cannot really decide on what to say unless one looks at the background of what led to the increment in tuition fees. Lagos State University (LASU) had almost collapsed. The infrastructure in the institution was gone. The old tuition fees cannot be used at this time. It is impossible. Even the Federal Government has increased the minimum wage to N18, 000 which means that an average Nigerian cannot survive with the old minimum wage.
How would someone want an institution to perform excellently and still be run on the old tuition fee which was N25, 000? I believe that the leadership of the students union should dialogue with the State Government and see reason why that increase must manifest.
The State Government has done something novel by stating the number of students and what they intend to generate and where the money will be spent. That is what we expect the Federal Government to do on the issue of fuel subsidy. The decision was not taken by the government in isolation but with the students on the committee that was constituted to charter a new cause for LASU.
And they all decided on what they want to do. I know that Governor Babatunde Fashola of Lagos State is a listening governor. He would have married how much LASU will charge with what other private universities in the country charge as tuition fees before he decided to increase the university fees.
There is a mid-way approach to this. It has not been concluded but there is no way that the old tuition fees will be maintained. But the governor may decide to remove some percentage from the fees. The increment is in the best interest of LASU.
On brain drain, university autonomy
Most Nigerians who want to come back home have so many issues to contend with. This is because the environment where they are coming is not ready to embrace them. This issue is psychological, those that were able to get through were those who were given employment when they were still in their adopted country. The company takes charge of their bills and provides all the basic facilities for them in order to make their stay a success.
But a Nigerian that is coming to live among his family and he is without a ready made job, how would that Nigerian acclimatise to incessant interruption of power supply, poor medical facilities and others? The maximum he or she will spend is six months before he will travel back to where he will have the facilities and incentives at his door step.
That is why the Federal Government must embark on construction works and also encourage those in the construction sector to create many jobs so that all these Nigerians can come home. But if one expects a Nigerian that has lived for over 10 years in advanced countries to come back home and begin to search for job, where will he get it?