MAIN FEATURES OF OUR CONTAFRIKAHAIR TO KNOW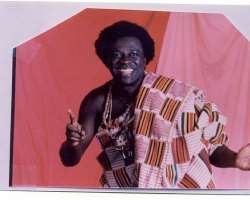 CHARACTERISTICS or FEATURES OF OUR CONTAFRIKAHAIR FOR ALL CONT/DIASPORA AFRIKANS TO KNOW, By COPYRIGHT (2011) Prof Afrikadzata Deku, Docteur d'Etat, PhD; *Doctorat d'Etat (Ph.D.) * D.E.S.S. (M. Phil) * Diplome De L' I.I.A.P.(Post-Grad. Dipl.) * M.Sc. * BA. Double Majors * Emails: [email protected],
THE MAIN CHARACTERISTICS or FEATURES of Continental AfrikaHair can be summarized as:
1) Continental AfrikaHair is naturally grown without the use of chemicals to change it into something else,
2) it comes in different shapes and sizes, short or tall, combed or woven into different beautiful hairstyles that involves the use of our Continental Afrikan imagination and Creativity,
3) pomade or oil of all kinds without chemicals are used to soften it for easy combing it for the enjoyment of our eyes.
4) Soap of all kinds without chemicals are also used to wash it before or after bath and as often as one wants to keep it clean, wet, shinning and beautiful as a way of caring and protecting it and ensuring its natural and healthy growth at all times,
5)It also comes to us covered in different gorgeous headgears especially designed for the female adornment of their hair.
6)Men, on the other hand, use, it they want, different Continental Afrika-Made hats to enhance the beauty of their hair.
This means the Continental AfrikaWay of life, be it in the domain of the Continental AfrikaHair, Skin, Personality, nationality, or Perspective, is unity in diversity.
It does not mean forcing all Continental Afrikans to have the same hairstyles but to have Continental AfrikaHairStyles that are many and varied in accordance with one's imagination.
BENEFITS of Continental AfrikaHair includes:
1) Freedom from the poison of all kind of hair chemicals that do more harm than good to us,
2) Positive self-image, high self-esteem, self-pride, self love and self appreciation that come as the result of knowing that our continental AfrikaHair is and must be modern and fashionable the Continental Afrikan rather than foreign ways,
3) Projection of our natural health fresh, elegant, imposing, and royal Continental AfrikaHair free from all kinds of hair chemicals,
4) The inner joy and satisfaction we have for knowing we are helping our hair to grow naturally rather than destroy it with poisonous hair care systems that are not even suitable for our hot Continental Afrikan weather.
HAVOC for chemicalizing and poisoning one's Continental AfrikaHair includes:
1)Becoming slaves, prisoners , addicts and dependents of expensive hair chemicals that drain us of our income but which one is addicted to and cannot do without,
2) Having photocopies of Foreign hairstyles that deprive Continental/Diaspora Afrikans of the use of their Continental AfrikaImagination and Intelligence to create, invent, and discover original, authentic and unique natural Continental AfrikaHair Care System and Products that promote the Naturalness of our Continental AfrikaHair rather than its destruction or artificiality,
3) Waste of precious time, expertise and money on opening and maintaining Foreign Hair Saloons in every corner of our streets WITH THE LICENSE to legally destroy, burn, cook, roast, stretch, over-stretched, or over-burn, torture to sickness and death our Continental AfrikaHair we call "modern hair care of perming, curling" and the likes.
That is why there are more drinking bars, more churches, more saloons and more pharmacies than schools in our Foreignized Continental/Diaspora AfrikaWorld today as tragic evidence of the gravity of our Continental Afrikapolitical, economic and social Genocide Crisis which can only be cured by a drastic break from everything Foreign which destroys our Continental Afrikaness and a Positive Return to ourselves as Afrikacentric Continental Afrikans.
By COPYRIGHT (2011) Prof Afrikadzata Deku, Docteur d'Etat, PhD; *Doctorat d'Etat (Ph.D.) * D.E.S.S. (M. Phil) * Diplome De L' I.I.A.P.(Post-Grad. Dipl.) * M.Sc. * BA. Double Majors *
Emails: [email protected] ; [email protected]; [email protected]; [email protected]; ; profafrikadzatadeku[email protected], [email protected]
*SKYPE : AFRIKAPHARAOH or AFRIKAFIAGA or WindowsLiveID: AFRIKAPHARAOH* ;
*URLS: http://www.youtube.com/profafrikadzatadeku & http://cid-4d3310fc746b4eaf.photos.live.com/albums.aspx ; http://www.myspace.com/profafrikadzatadeku; http://afrikacentricitybooks.blogspot.com/
Disclaimer:

"The views/contents expressed in this article are the sole responsibility of the author(s) and do not necessarily reflect those of The Nigerian Voice. The Nigerian Voice will not be responsible or liable for any inaccurate or incorrect statements contained in this article."
Articles by Prof Afrikadzata Deku