CRISIS ROCKS ERASTUS AKINGBOLA'S INSPIRATION FM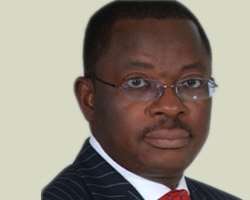 Just as the main investor former Intercontinental Bank Managing Director Erastus Akingbola is in trouble with the EFCC,there seems to be another trouble brewing at Inspiration FM.
The staff members loyal to the owner are currently enmeshed in a plot to remove the Managing Director and CEO famous radio personality Soni Irabor over accusations including the fact that he caused to be employed over 12 new staff which according to them will deplete the station's funds.
Those who know say the plot is spearheaded by two loyalists of Akingbola,his close aide Rasheed Mumuni and Dayo Bayo because they want to take charge since Oga has been axed from the bank where they were very busy.
This has no doubt polarized the radio outfit that has some big names in the industry like American Dan Foster.
Meanwhile the sacking of some of the staffers who allegedly mismanaged the Praise Jam funds is still generating much Ado.