TAMBUWAL TASKS IMF ON POVERTY ERADICATION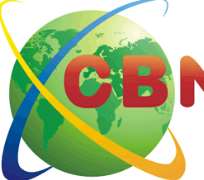 Speaker, House of Representatives, Aminu Waziri Tambuwal, yesterday tasked the International Monetary Fund (IMF), to channel a significant portion of the gold sale windfalls of SDR 1.7billion to fund poverty reduction programmes of the Federal Government.
Tambuwal also told the Managing Director of IMF, Ms Christine Largarde that consideration should be given the low-income and lower-middle income countries
She was led to the speaker by the Coordinating Minister for the Economy and Finance, Dr Ngozi Okonjo-Iweala and Governor of the Central Bank of Nigeria (CBN), Lamido Sule Lamido.
The speaker further charged the IMF boss to ensure that the financing instruments of the fund were more responsive to the needs of African countries by increasing the concessions in the fund's lending to low -income countries.
He also solicited for an extension of the zero-interest rate policy on fund concessional resources beyond 2012.
For the IMF under the voice and representation reforms, the speaker told the IMF boss that time had come for the creation of an additional constituency for Africa.
Tambuwal stated that Nigeria supported the ongoing reforms by the Board of Governors of IMF and requested the MD to consider Nigeria for one of the two chairs based on the cordial relationship with IMF.
Introducing the IMF boss to the speaker, Okonjo-Iweala denied allegations that Nigeria was implementing any programme initiated by the IMF.
She explained that the fund had changed modality of its operation, adding that 'IMF of today is different from the IMF of yester-years.
'We are now partnering with an institution that is here to listen and help us. We set the policies, we set the pace and they support us to do what it takes for the Nigerian economy. The idea of the IMF coming to tell people what to do, this is no longer what happens and so we are happy to partner with this institution.
'The IMF does an article focus consultation in every country and over 187 members, including United States, France and all the developed countries, have consultations and look at the direction of the economy and see whether we are doing well or we are doing poorly and what we need to make it better. It is very different from having a programme and Nigeria does not have an IMF programme. We are working on our own but like every country, they review us.'
Lagarde lauded the role played by Okonjo-Iweala during the negotiation for debt relief from the Paris Club in 2005, saying, 'I pay tribute to her resilience and sense of public interest.
'I have to say IMF is a different institution from what I knew many, many years ago. It is a different institution because it was known for lending money and designing conditionality and imposing programmes. In doing so in the past, it did mistakes.'
She explained that IMF also provided surveillance to member states on yearly basis and meet with representatives of countries across the world with the view to 'see what is being done and how they perform, what the results are.'