Nigeria Revises Draft Oil Bill, Sees Q1 2012 Passage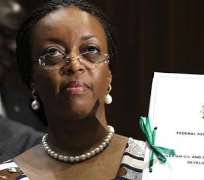 Nigeria has revised a draft law on long-delayed reforms to Africa's largest energy industry and the government hopes for progress in early 2012 in getting it passed, the country's oil minister said.
The Petroleum Industry Bill, a vast piece of legislation aimed at changing everything from fiscal terms to an overhaul of the state oil company, has been under negotiation for more than four years and has faced repeated delays.
Nigerian Oil Minister Deziani Allison-Madueke, speaking to a small group of reporters in Vienna last week, said changes had been made to the bill's fiscal terms and other aspects.
"We have ensured that areas such as the fiscal regimes, which have been the most contentious, have been looked at again. And we have ensured that certain modifications were made there," she said.
The changes include making the bill focused on Nigeria's domestic natural gas, and its deep offshore petroleum resources particularly the ultra-deep water, which was not included in the original bill, she said.
"I think in general the fiscal regimes are quite equitable at this point in time."
"There were other issues of course - the commercialization of NNPC (Nigeria National Petroleum Corp.), where the revenues go, administrative issues as well to do with the ministerial position, and other issues. But all of them have been looked at and have been refined."
"The hope is that by the end the first quarter next year, the National Assembly will have moved that bill forward."
Uncertainty over the reforms - which could significantly increase the cost of operating in Nigeria - have put billions of dollars of potential investment on hold, according to company executives.
The Nigerian minister was in Vienna to attend the December 14 meeting of the Organization of the Petroleum Exporting Countries.
REUTERS