ACTRESS BENITA NZERIBE ACQUIRES RANGE ROVER SUV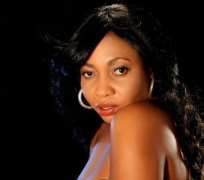 Going by the information reaching us,top actress Benita Nzeribe has joined the clique of showbiz personalities who are pampering themselves this season by acquiring brand new wonders-on-wheels.
As gathered from reliable sources,Ms. Nzeribe equally moved to Lekki.
This light skin Imo State born actress took delivery of the brand new Range Rover SUV worth N15 million on Sunday,December 10,2011.
Congrats Benita !