WHAT IS OUR CONTAFRIKACUISINE TO RECLAIM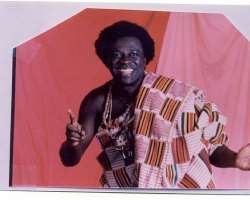 WHAT IS OUR CONTAFRIKACUISINE ? or DISCOVER THE POWER AND BENEFITS OF OUR GLORIOUS CONTINENTAL AFRIKACUISINE FOR ALL CONT/DIASPORA AFRIKANS AS OUR FREEDOM FROM COOKING AND EATING FOREIGN , By COPYRIGHT (2011) Prof Afrikadzata Deku, Docteur d'Etat, PhD; *Doctorat d'Etat (Ph.D.) * D.E.S.S. (M. Phil) * Diplome De L' I.I.A.P.(Post-Grad. Dipl.) * M.Sc. * BA. Double Majors *Emails: [email protected] ; [email protected]; [email protected]; ;
The French, the Chinese, the Japanese, the Jews, the British, the Russians, the Arab, the Italians and all other conscious human groups in our world today, have their unique and specific ways of cooking and eating that differentiate them from each other.
To the French, for example, to cook and eat the French way means the power, the freedom and dignity to promote their French Identity, French Personality, French Culture, AfrikaLaw and Order and values through their French cuisine. The same thing applies to all Human Groups that count on the world scene today .
In the same way, Continental AfrikaCusine for all Continental/Diaspora Afrikans must be considered the right, duty and responsibility for all Continental Afrikans to recover and exercise for their benefits.
For, cooking and eating Continental Afrikan is as important and fashionable as cooking and eating Chinese, British, French, Japanese, Italian or etc.
This means, Continental AfrikaCusine should not be confused with Foreign ways of cooking and eating considered by some of our today's Afrikans as more "modern", more "superior" and "better" ways of cooking and eating than their own Continental Afrikan Way of cooking and eating they consider "ugly", "backward" and "inferior " .
All because they do not know or are not told the historic Truth that Continental AfrikaCusine is the world's first developed, modern and fashionable Cuisine on earth that gave birth to today's Foreign cuisines some of us prefer to our own.
To know this Truth about Continental AfrikaCusine is to know that no particular cuisine in the world is better or superior to any other ways of cooking and eating.
Consequently, by Continental AfrikaCusine or Way of cooking and eating, we mean the unique, special, original, authentic, pre-slavery and pre-colonial Continental AfrikaWay of cooking and eating as our Unique and Original Way of expressing our Continental AfrikaIdentity, Personality, Culture, Customs, Traditions and Values.
Hence, Cooking and eating Continental Afrikan by all today's One Billion Continental Afrikans , therefore, means making Positive Continental Afrikan Statement about our Ability and Pride to honor our stomach the Continental AfrikaWay that brings us Good Health rather than sickness.
As an Art, cooking and eating Continental Afrikan, becomes the sacred and Divine Act in the hands of conscious Continental/Diaspora Afrikans through which we adore and pay tribute to the Spirit of the Food we cook and eat naturally and with respect .
That is why, our Ancient/Traditional Continental Afrikans all over the Continent, take so much time off to cook and eat without allowing time to dictate to them how much of their time and attention should be devoted to cooking and eating which Continental Afrikans consider one of the most divine and sacred activities of their lives.
The ORIGIN of Continental AfrikaCusine dates back to the origin of the world in Continental Afrika. This makes Continental AfrikaCusine as old as Afrika and the world. As the Mother of the various ways of cooking and eating in the world today, Continental AfrikaCusine as science and art has taught the world what Good Food is, how to grow it naturally, how to nurse it naturally, how to harvest it and cook it freshly , how to cook and eat it in such a way as to benefit the Body as Life-giver ( Good Health) rather than as life-destroyer ( sickness)
Hence, the NATURE of Continental AfrikaCusine can be said to be Ancient in origin, Continental Afrikan in scope, Afrikacentric in content, Traditional Continental Afrikan in dimension, unique, original and authentic in perspective.
By COPYRIGHT (2011) Prof Afrikadzata Deku, Docteur d'Etat, PhD; *Doctorat d'Etat (Ph.D.) * D.E.S.S. (M. Phil) * Diplome De L' I.I.A.P.(Post-Grad. Dipl.) * M.Sc. * BA. Double Majors *
Emails: [email protected] ; [email protected]; [email protected]; [email protected]; ; [email protected], [email protected]
*SKYPE : AFRIKAPHARAOH or AFRIKAFIAGA or WindowsLiveID: AFRIKAPHARAOH* ;
*URLS: http://www.youtube.com/profafrikadzatadeku & http://cid-4d3310fc746b4eaf.photos.live.com/albums.aspx ; http://www.myspace.com/profafrikadzatadeku; http://afrikacentricitybooks.blogspot.com/
Disclaimer:

"The views/contents expressed in this article are the sole responsibility of the author(s) and do not necessarily reflect those of The Nigerian Voice. The Nigerian Voice will not be responsible or liable for any inaccurate or incorrect statements contained in this article."
Articles by Prof Afrikadzata Deku