MAIN FEATURES OF OUR CONTAFRIKALAW & ORDER TO PRACTISE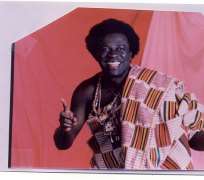 CHARACTERISTICS OF OUR CONTAFRIKALAW AND ORDER FOR ALL CONT/DIASPORA AFRIKANS AS OUR FREEDOM FROM LIVING UNDER FOREIGN-BASED LAWS ; By COPYRIGHT (2011) Prof Afrikadzata Deku, Docteur d'Etat, PhD; *Doctorat d'Etat (Ph.D.) * D.E.S.S. (M. Phil) * Diplome De L' I.I.A.P.(Post-Grad. Dipl.) * M.Sc. * BA. Double Majors * Emails: [email protected],
THE MAIN CHARACTERISTICS or FEATURES of Continental AfrikaLaw and Order are based on the daily observance of the following Ancient/ Traditional Continental Afrikan Sacred and Secret Moral Codes of Conduct also called the Ancient AfrikaInner Laws or Principles and Truth :
1) TOTAL AFRIKACENTRIC KNOWLEDGE OF OUR CONTINENTAL AFRIKASELF OR BEING IS THE TOTAL KNOWLEDGE OF OUR CREATOR AFRIKAMAWU, OUR ANCESTORS AND OUR OWN SPIRIT WITHIN US AND THE REST OF CREATION INCLUDING OTHERS.
2) TOTAL AFRIKACENTRIC ACCEPTANCE OF OUR CONTINENTAL AFRIKACENTRICITY AND ONENESS IS THE TOTAL ACCEPTANCE OF OTHERS .
3) TOTAL AFRIKACENTRIC LOVE OF OURSELVES AS CONTINENTAL AFRIKANS, NATIONALS AND CITIZENS IS TOTAL LOVE FOR OTHERS .
4) T0TAL AFRIKACENTRIC APPRECIATION OF OURSELVES AS CONTINENTAL AFRIKANS IS TOTAL APPRECIATIOIN OF OTHERS .
5) TOTAL AFRIKACENTRIC FAITH IN OURSELVES AS THE SUREST WAY OF HAVING TOTAL FAITH IN OTHERS ,
5) TOTAL AFRIKACENTRIC CONFIDENCE AND BELIEF IN OURSELVES AS THE BEGINNING OF TOTAL CONFIDENCE, TRUST AND BELIEF FOR AND IN OTHERS .
6) TOTAL AFRIKACENTRIC RESPECT FOR OURSELVES AND OTHERS
7) TOTAL MASTERY OF OURSELVES AND OTHERS
8) TOTAL RELIANCE ON OURSELVES AND OTHERS
9) TOTAL LIMITLESS PROSPERITY FOR ALL AND NOT ONLY FOR THE FEW
10) TOTAL SHARING AND NOT ACCUMULATING OF WHAT BELONGS TO ALL
11) TOTAL COOPERATION AND NOT COMPETITION AMONG OURSELVES
12) TOTAL LIVING AND ENJOYMENT IN THE INNER HEAVEN OF OUR SELF-KNOWLEDGE AS FREEDOM FROM THE HELL OF SURVIVING, STRUGGLING IN LIFE
13) TOTAL ONENESS, HARMONY, JUSTICE, LOVE, SECURITY AND FULFILMENT FOR ALL AND NOT ONLY FOR THE FEW .
Through the knowledge and daily application of the above THIRTEEN SPIRIT-based and Oriented Laws, Principles of Eternal Life, all our Ancient and Traditional Continental Afrikans just know from within and are constantly reminded of the fact that it is always good to be good to oneself and others.
So, they naturally think good, speak good and act good because everything inside and around them expects them to be good. To be good in this way becomes a natural thing to do, expect and have.
To do good or be good in thoughts, words and deeds becomes as natural to our Ancestors as breathing air or walking.
All because, all our Ancestors know is bad to be bad to oneself and others. And since one is part of others and vice-versa, whatever good or bad one chooses to do for or against others automatically comes back to us.
And since, to be bad, do bad, think evil or commit crime is to hurt and disgrace oneself MORE than others and since no one in his/her right mind will like to disgrace or hurt oneself let alone others, all naturally and logically refrain from being bad and do good instead which brings all, honor, peace, joy, sound health, sound sleep and wealth in contentment.
Hence, from the above Thirteen Afrikacentric Continental Afrika Principles, all other millions of Continental Afrikan AfrikaLaw and Order are derived.
It is also from the above Thirteen Inner Continental Afrikan Eternal Principles or Laws that Moses got his Jewish version of the Ten Commandments in Ancient Egypt in Afrika.
It must also be noted that the above Ancient Continental Afrikan Thirteen Principles from which all Continental AfrikaLaw and Order are derived are not manufactured in Foreign legal Factories but made and written in the Minds, Hearts and Spirit of all Continental Afrikans living prosperously and happily as One Ancient/Traditional Continental AfrikaPeople.
Hence, when our Ancestors say in our Continental AfrikaWorld it is our Custom to be hospitable to all visitors irrespective of color, sex or religion or when they say our Custom demands that a King or Ruler be the PRODUCT of his/her own people's Culture, Values, Law and Order etc or when they say , the Mouth that eats does not Talk or when say One for All and All for One or the Happiness of One is the Happiness of All and the Headache of One is the Headache of All etc , they are affirming or citing or living an Ancient Continental AfrikaTruth that is deeply rooted in the above Thirteen Ancient Continental Afrikan Principles of AfrikaLaw And Order System of Pure Thoughts and Noble Deeds that benefit all and not only the Few .
BENEFITS of living in tune to our Thirteen Ancient AfrikaPrinciples via our Continental AfrikaLaw and Order include:
1) Living in Total Peace and Harmony with oneself and others.
2) Living in a Continental AfrikaSociety of Goodness that hates evil and rewards goodness in its children.
3) Empowerment from living the Continental AfrikaWay of Life and Being that is devoid of and free from today's crimes where stealing is unknown, prostitution unheard of, armed robbery unnecessary, evil impossible, police and prison systems are unknown because all keep all upright.
HAVOC of surviving out of tune to our own Continental AfrikaLaw and Order include:
1) Ignorance of the knowledge, power and benefits of having our own Continental AfrikaLaws, Customs, Traditions based on our Thirteen Continental Ancient AfrikaPrinciples to regulate, guide, enrich, protect and defend our lives as Afrikacentric Continental Afrikans for Life,
2) The shame of surviving desperately under Foreign, meaningless, obsolete and anti-Afrikan interests and laws that exist to alienate and uproot the Afrikan from the power of his/her own Continental AfrikaLaws.
7) The curse of making and practicing law the Foreign ways that rob the Continental Afrikan of all legal originality, initiative, creativity and imagination.
8) Preferring photocopies of Foreign laws and Order to our own Continental AfrikaLaws and Order means constantly telling ourselves that without these alien laws we now call our "laws", Afrikans will live without law and order in their jungles eating one another for life which we all know is not true.
Hence , it is now Time we recover , practise, enjoy and benefit from our Forgotten Ancient/Traditional Continental AfrikaLaws for Life in Dignity .
By COPYRIGHT (2011) Prof Afrikadzata Deku, Docteur d'Etat, PhD; *Doctorat d'Etat (Ph.D.) * D.E.S.S. (M. Phil) * Diplome De L' I.I.A.P.(Post-Grad. Dipl.) * M.Sc. * BA. Double Majors *
Emails: [email protected] ; [email protected]; [email protected]; [email protected]; ; [email protected], [email protected]
*SKYPE : AFRIKAPHARAOH or AFRIKAFIAGA or WindowsLiveID: AFRIKAPHARAOH* ;
*URLS: http://www.youtube.com/profafrikadzatadeku & http://cid-4d3310fc746b4eaf.photos.live.com/albums.aspx ; http://www.myspace.com/profafrikadzatadeku; http://afrikacentricitybooks.blogspot.com/
Disclaimer:

"The views/contents expressed in this article are the sole responsibility of

Prof Afrikadzata Deku

and do not necessarily reflect those of The Nigerian Voice. The Nigerian Voice will not be responsible or liable for any inaccurate or incorrect statements contained in this article."
Articles by Prof Afrikadzata Deku