NZERIBE TO JONATHAN: REMOVE CORRUPTION SUBSIDY BEFORE THAT OF FUEL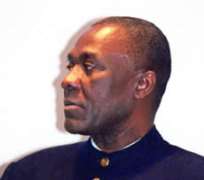 Senator Francis Arthur Nzeribe has lamented that irrespective of the campaign by the Federal Government on the need to rid the nation of fraud in public offices, the campaign has not yielded any result.
As a way of tackling the problem, Nzeribe challenged President Goodlcuk Jonathan to first remove the government subsidy on gross and wanton corruption before that of oil he canvasses.
He said there is heavy subsidy the Federal Government pays on corruption by condoning it, and that what actually saps the resources of the nation is not oil subsidy but corruption.
He noted that since government keeps quiet on corruption, which is the major strain on the economy of the nation, it implies it still retains the subsidy on it.
'The government complains of spending heavily on oil subsidy and the economy suffering as a result. But I want them to know, and they of course know that the major problem of the economy is corruption. I said and wrote it 21 years ago, and it is today worse than then because the government is not doing anything about it. So the major thing to do is to first remove the corruption subsidy before that of oil because if that is not done, the proceeds from oil subsidy removal will still be diverted by government officials through corrupt enrichment and the nation will still remain worse off.'
A serialization of the book outlining the roadmap to a successful anti-corruption campaign Nzeribe wrote 21 years ago had been running in the Daily Sun where he suggested effective ways of tackling the malady. Nzeribe even in those years had seen corruption as a major cancer that would kill the nation if not done away with. Then he had aptly in the book - Nigeria: Seven years after Shehu Shagari; who next, what next, challenged the government of the day under the administration of General Ibrahim Babangida to tackle corruption if the nation would succeed.
In a chat with him, the senator, who recently celebrated his 73rd birthday, told Daily Sun that he had the vision of how to fight corruption then and noted that that campaign he started then was more germaine now than before.