BEST D8 OFFERS LOVE, ROMANCE ONLINE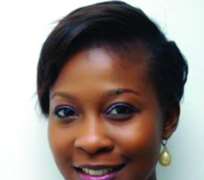 Olayinka
Regarding Internet penetration and usage, Nigeria ranks among many countries in the world. This is a clear departure from what it used to be years back when Nigeria was at the rung of the peck. Indeed, the explosion in online activity has helped many Nigerians to keep abreast with happenings and trends across the world. With just a click or tap, a Nigerian could become an active member of an existing forum, group or organisation where diverse issues are discussed and relationships formed.
One of such forums already gaining popularity and followership in Nigeria is online dating platforms. Few years ago, online dating was uncommon among Nigerian youths seeking love and relationship. But the story is no longer the same as many youths have seized the huge door it opens; and for some who have bad luck dating in real life, it has become the most frequented route, the hub for meeting singles who are ready to mingle.
However, there are fears that some online dating sites provide unsupervised matchmaking, allowing some unscrupulous individuals to engage in unwholesome practices under the guise of seeking love. Also is the view that the probability of establishing a true relationship or finding love online is minimal due to the absence of an enabling environment with peculiar services that can make a success of a relationship. But then, with the recent launch of Best D8, Africa's premier dating portal, an era of serious online relationships has berthed. The website offers members the unique feeling of a localized forum and allows subscribers to be able to indicate what cities they live in any part of the country. Most importantly, it offers security features that are bound to attract the wary online love seeker. According to Bolanle Olayinka, the spokesperson for the site, advanced security checks enable subscribers to receive a stamp that verifies their authenticity.
'To better engage its members and users, the site also parades various advisory and support services. Finding a date online as exciting as it is could also be daunting, informing the considerations for support counseling services provided to willing love-seekers. Renowned psychologists and marriage counselors are equally on hand to guide individuals and groups to realize themselves and their world so that they can lead their lives. Depending on the type of relationship being sought, the idea of these services is to ensure the candle light does not go off after being ignited,' Olayinka says.
She adds thus: 'Whether the objective is to develop a personal, romantic or sexual relationship, it is advisable to look out for a dating site that has a human feel and able to accommodate the needs of its users. The onus falls back on online love seekers to search for it in dating sites with services that guarantee comfort and security as you search for a suitable partner.'
All fitted into the BestD8 experience are innovative and contemporary features and functionalities, meshed with local content for dating and for more responsible relationships, ability to select a dating partner according to preferences, warm up before a face-to-face meet, and information or tips on relationships.