The richest actresses in nollywood at the moment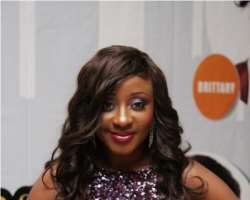 When the industry started years back many folks did not take it serious. But what was seen as a joke has now turned out to be the jewel that is driving Nigeria and the entire Africa to find their footage in the world. Within the past twenty years the make believe industry called nollywood has helped to define and sell Nigeria afresh to the world. Nollywood has provided thousands of jobs for citizens and non-citizens alike and have made many rich. Nollywood is indeed a testimony that Nigeria and Africa should not be written off.
The industry has given the entire nation a face, a real identity and now the rest of the world has no choice but to take Nigeria a little bit serious. As the industry continues to gain momentum and worldwide recognition, there are some actresses who have paid the price and at the same time have become famous, powerful and forces to reckon with in the society. We can conclude that they are shining, rising, reigning and recognized. Even in the mist of the African dilemma ''failure'' their lifestyle have revealed glamour and glitz. Although they are far from being perfect, they have indeed persevered. From the beginning the actresses had shown passion for what they had set out their hearts to do and become. Today they have become inspiration to the new generation in Nigeria and Africa.
They are elegant, sizzling, bold and beautiful. They are the sum total of the African woman. What has separated the best from the rest and the leaders from the less is nothing but business inventory and diversity, creativity and learning about surrounding opportunities. I am hereby delighted to present to you the richest and most powerful actresses in nollywood at the moment. Compared to their counterparts in Bollywood and Hollywood, the actresses may be nowhere, but the truth of the matter is that they are heading somewhere greater.