MAIN FEATURES OF OUR CONTAFRIKALANGUAGE TO CLAIM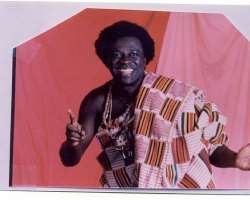 CHARACTERISTICS OF OUR CONTAFRIKALANGUAGE FOR ALL CONT/DIASPORA AFRIKANS,
By COPYRIGHT (2011) Prof Afrikadzata Deku, Docteur d'Etat, PhD; *Doctorat d'Etat (Ph.D.) * D.E.S.S. (M. Phil) * Diplome De L' I.I.A.P.(Post-Grad. Dipl.) * M.Sc. * BA. Double Majors * Emails: [email protected];
THE MAIN CHARECTERISTICS or FEATURES of our One Continental AfrikaLanguage will include bringing together all Afrikacentric Continental Afrikan Linguists and Experts of various major Afrikan languages and giving them all the Means they need to create and develop One Continental Afrikan Alphabet for us from all the major existing Afrikan languages.
Their common Continental AfrikaAlphabet when completed will be subjected to serious studies, analysis, criticism and debate all over the Continent by Experts until one Continentally Afrikan Alphabet is accepted to produce for us One Continental AfrikaLanguage which will be simple to learn, master, use and benefit from and by all Continental/Diaspora Afrikans.
It will also be debated, revised, corrected until it is accepted as a workable, easy and straightforward Continental AfrikaLanguage all Continental Afrikans will accept, learn, use and profit from as their own language to be proud of.

As all Continental/Diaspora Afrikan People's Language based on all the major Afrikan languages on the Continent that we shall call AFRIKAGBE, it will not favor any particular part of Afrika over others.
All will have equal chance to learn, master, use and benefit from it in accordance with one's own seriousness and efforts to learn it for one's own good and the good of all.

This means, by the time the Continental AfrikaLanguage Development Experts start and complete their work, all shall be in place for the birth of all the Necessary Afrikacentric Continental Afrikan political, economic and social World Order, Leadership, Systems, Institutions and Programs that will provide the necessary Afrikacentric Continental Afrikan Framework and Vision for its easy acceptance, learning and adoption by all Continental Afrikans.
Swahili language as alternative or back-up Continental AfrikaLanguage and Lingua Franca to our new AFRIKAGBE will be promoted but many are the critics who think that Swahili language, in spite of its noble qualities, is still not a true Continental AfrikaLanguage but a mixture of Foreign and Afrikan Languages.
Besides, many are the critics who also think that making Swahili a Continental AfrikaLanguage and Lingua Franca will favor the already Thirty million East, Central and Southern Afrikan Brothers and Sisters who are Masters in it.
This means, the rest of Continental Afrikans who will be competing in Swahili with Swahili Experts will not like it and it will not be fair to them . Hence , the new for the creation of a brand new, simple, easy to learn and speak , authentic and Made-in-Afrika Continental AfrikaLanguage as the EQUALIZER for all

In the same way, we cannot make Arab language our Continental AfrikaLanguage because it is also a Foreign language to Continental Afrikans in the same way as French, English, Hebrew and Portuguese languages are and which can never do for us , only what our own created and protected AFRIKAGBE can do for us as Continental Afrikan People all over the world.
This is so because, contrary to expectation, Arab language in Afrika is not for Continental Afrikans but Arabs whom we know live in Arab land not in Afrika but around Saudi Arabia.
Our North Afrikan brothers and sisters in North Afrika, who out of ignorance, continue to refer to themselves as Arabs in North Afrika would be gently reminded of the painful Truth that Continental Afrikan land belongs to all Continental Afrikans and not Arabs in the same way Arab land belongs not to Afrikans or Chinese or French but to all Arabs whose Arab Land is not in Afrika but in Arab land.

BENEFITS of having our own Continental AfrikaLanguage and Lingua Franca for all Continental Afrikans include:
1. Freedom from the Havoc and Hell of the colonialism of alien languages in Afrika and
2. The recovery of our forgotten Afrikacentric Continental AfrikaIdentity, Nationality, Citizenship, Personality, Nation-State, Government and Democracy based on One Continental AfrikaLanguage for our benefits.
3. Promotion of One Continental AfrikaRebirth, Awareness, Oneness, Togetherness, Cooperation, Love, Respect, Mutual Trade, working together in peace and harmony for our Continental Afrikan political, economic and social empowerment, liberation, development and prosperity for all.
4.Our AFRIKAGBE will also promote freedom of movement of people, goods and services, better and faster communication among Continental Afrikans, better knowledge and appreciation of one another as one People, faster business, trade and investment by and for all Continental Afrikans.
HAVOC for speaking to one another in foreign languages rather than through one Continental AfrikaLanguage includes becoming slaves to alien languages/cultures/ways of life that alienate us from our Continental Afrikan Language/Culture/Way of Life and whose agendas are at odds with our Continental Afrikan Agenda for One common Continental AfrikaLanguage for all Continental Afrikans that will mean an end to the insults of Afrikans speaking and relating to each other in Foreign languages in today's Continental Afrika.
And also because it is a fact that no Foreign language no matter its good intention, can do for Afrika what her own Continental Language can do for her.
Besides, communicating among ourselves through someone's languages makes us feel inferior to those whose languages we have become slaves to.
It also turns today's Afrikans into photocopies, caricatures and agents of those whose languages they speak and try to copy from head to toe.
Speaking Foreign languages instead of our own also leads to loss of our common Continental Afrikan Language, loss of our Continental Afrikan Identity, loss of our Continental AfrikaHistory and Oneness as Continental Afrikans.

In other words, the more French, English, Arab, Hebrew or Portuguese we use to communicate among ourselves, the more divided into Francophone, Anglophone Lusa-phone, Arab-phone or Hebrew-phone and so on we become and the more we forget we are One Continental Afrikan People with One Glorious Continental AfrikaPast to recover and One common Continental AfrikaPresent to rebuild for a Better Continental Afrikan Future for all.
Hence, through our urgent recovery, development and use of our own Continental AfrikaLanguage as our Continental AfrikaLingua Franca, all Children of Mother Continental Afrika will get back their forgotten Ancient and Traditional Continental AfrikaKey that will once again enable them to collectively become once again the Centre of the world for the benefits of all lives on earth
By COPYRIGHT (2011) Prof Afrikadzata Deku, Docteur d'Etat, PhD; *Doctorat d'Etat (Ph.D.) * D.E.S.S. (M. Phil) * Diplome De L' I.I.A.P.(Post-Grad. Dipl.) * M.Sc. * BA. Double Majors *
Emails: [email protected] ; [email protected]; [email protected]; [email protected]; ; [email protected], [email protected]
*SKYPE : AFRIKAPHARAOH or AFRIKAFIAGA or WindowsLiveID: AFRIKAPHARAOH* ;
*URLS: http://www.youtube.com/profafrikadzatadeku & http://cid-4d3310fc746b4eaf.photos.live.com/albums.aspx ; http://www.myspace.com/profafrikadzatadeku; http://afrikacentricitybooks.blogspot.com/
Disclaimer:

"The views/contents expressed in this article are the sole responsibility of the author(s) and do not necessarily reflect those of The Nigerian Voice. The Nigerian Voice will not be responsible or liable for any inaccurate or incorrect statements contained in this article."
Articles by Prof Afrikadzata Deku