REVIEW ELECTORAL ACT NOW -CROSS RIVER INEC CHIEF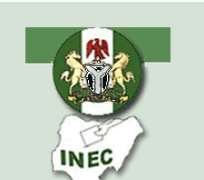 The Independent National Electoral Commission (INEC) Resident Electoral Commissioner for Cross River State, Mr. Mike Igini, has advocated for the urgent revolutionary review of some provisions of the Electoral Act with regard to the operations of the commission.
Ingini insisted that the provisions of the Electoral Act that made INEC a mere administrative body without regulatory powers should be reviewed.
Speaking during a two-day conference for INEC from the 36 states of the federation and Abuja held at the Tinapa Conference Centre, Calabar, he observed that current ex-cathedral provisions of INEC made it a mere toothless bulldog and this was not okay for our democracy.
He noted that other areas of the Electoral Act that need urgent review include 'the challenge posed by the failure of political parties to adhere to the provisions of the 1999 Constitution as amended, the Electoral Act 2010 as amended as well as the constitutions of the different parties on matters of internal democracy, nomination of candidates for elections and the attendant plethora of pre-elections suits and the consequences of this to INEC.'
'Now is the time to deal with the issues of absence of internal democracy in political parties in Nigeria.'
He urged the legal officers to use the interactive meeting 'to reflect, examine and re-examine the existing provisions of the constitution and the Electoral Act as they relate to elections with a view to making profound and revolutionary legislative proposals that the commission should submit to the National Assembly for passage into law for the sustenance of the Nation's democracy and the subsequent sustainability of the rule of law in Nigeria.'
'Generally as lawyers, our profession is more than just an occupation to earn a living. We have a special relationship with the society in terms of its defined core values and the trust reposed in lawyers, on the basis of which they are engaged by those who seek for justice to represent them.
'Hence, we have a duty to use our legal knowledge whenever we work to serve the collective statutory core mandate of our organization and in the best interest of our country.'
'For democracy to survive,' he said, 'there must be a good election, which indeed is the hallmark and the handmaiden of democracy and 'the votes should and must continue to count so that the will of the people expressed in the ballot will continue to prevail in the country.'
The Acting Chairman, Legal Services and Clearance Committee, Prince Solomon Soyebi described the conference as apt in view of the need to examine the existing legal framework as it relates to the electoral processes.
Soyebi, the INEC national chairman in charge of Information and Publicity, charged INEC lawyers to brainstorm on the necessary legislations to enable the commission come out with its position for submission to the National Assembly.