3,000 PILLS IN SIX MONTHS?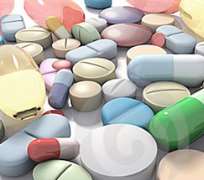 •Meal suppliment drug
A recent study discovered that by religiously following the typical meal supplement regime, you would be taking close to 3,000 pills in six months, even when nobody needs as much as a quarter of that. but the biggest shock of that is that you could actually be killing yourself instalmentally
Marian-Gorretti Ovwurie, a 30-year-old Journalist with a media house in Lagos had an unusual headache. She was thoroughly stressed up and her vision was even beginning to be adversely affected. On investigation, her optometrist told her that she did not have enough oil in her eyes. She began to take some dietary supplements to shore up the oil in her eyes.
But that was all her problems. He had a continuous running nose and Body Mass Index (BMI) that was too bad for her age and height. She was anaemic.
The supplements made her grow big around neck and tummy while her legs, hands grew thinner and her eyes gauged (sank). At this point, her doctor asked her to stop taking the supplements that got her health worse. Her parents wanted to sue the food supplement company but dropped the idea of litigation when they were begged to do so.
Mrs Violet Ilomuanya, an elderly woman had arthritis which was managed over a long period of time by doctors. At a point, she started taking food supplements which her children bought for her. She fell sick and died.
A post-mortem showed that she died of heart failure and that overdose of the supplements she was taking contributed to her death.
Andrew Atoyebi did a baseline laboratory analysis of nutrients found in his body before starting a food supplementation regimen. After six months, he went back to the laboratory for another analysis of his nutrient levels. He reviewed copies of the two reports which include the baseline results, and found a change neither statistically nor medically significant.
Infact, even after more than 3,000 pills in six months and a daily diet of fibre powders and protein bonus, little had changed. The two laboratory results of his blood urea nitrogen and creatinine were identical. His calcium, protein, sodium etc levels - none had varied much.
Ovwurie, Ilomuanya and Atoyebi are part of millions of Nigerians whose experience with dietary supplements have raised the question if nutrition in pills is actually worth the hype that has followed it over the years.
According to Atoyebi, only two of the values on his blood report changed significantly. First, there was 75 per cent vitamin-D increase 'which was attributed to the vitamin D3 supplement I had been taking rather than to my spending more time outside. Second, my level of high density lipoprotein (HDI) cholesterol, the good one, had leaped from 61mgl/dl to 89mg/dl in six months, an increase of 46 per cent.
'It was difficult to explain such a big surge. But it should be pointed out that supplement that include nacin can amplify HDL cholesterol, however, my nacin dose of 40mg per day was too low to account for such a large increase. I speculated that the 2000mg of fish oil concentrate I had been taking may have played a role. I was frustrated by the lack of firm answers.
Nutroceuticals or food supplements are supposed to be a kind of health insurance, but no health insurance of any kind is cheap. Atoyebi said, 'if I bought over the counter, generic vitamin D tablets, I would have had money left over for a gym membership. My blood hadn't changed, but a strong placaebo responses had occurred. I woke up every morning feeling vigorous in a way I hadn't in years. I added weight. It took me three months to loose the weight.
Nutritional supplements should be taken only in concert with a nutritious diet and plenty of exercise, water and sleep. 'I thought about how most food supplements are sold, through networks of non experts, all those homemakers trying to get on the wall of fame. Would they be as scrupulous about recommending nutraceuticals only as an adjunct to a healthy diet? Of course, they don't.'
Some doctors worry that nutraceutical enthusiasts will come to believe that if a little vitamin help is good, more will be better. Vitamin overdose is rare, although Dr Reuben Ayeni, Consultant Cardiologist, has disclosed that extreme of antioxidants can cause genetic mutations in stem cells. He says he virtually never recommend supplements. 'I think a normal diet would suffice in every case that I know of. And I'm worried about the little old lady who takes 20 vitamin pills a day.'
Ayeni's deep skepticism about nutraceuticals has a long history in the medical community. In the 1940s, Dr Ernst Boas, a famous Columbia University Cardiologist, called the vitamin business 'the damnest racket ever perpetrated upon the public.'
On nutraceuticals, people had come to believe that health could be a set of tablets to take rather than a serious responsibilities to meet - water instead of soda, an apple instead of chips, real fish instead of a giant fish oil capsule. You can take vitamins in the faith that they will make you better and if you have a real vitamin deficiency they will. But there is more science behind another way of getting your vitamins: eating right.
The Food and Drug Administration (FDA) of America prohibits supplements companies from making unsupported health claims. They are not supposed to make representation that nutritional supplementation is a quick fix. Nutritional supplements should just be considered to be an insurance policy. But that is where Nigeria nutraceutical network marketers err and deceive people. The marketers who are non-experts, housewives etc. who want to get on the wall of fame of those who built a great network of marketers, plus the reward system that places them on eye-popping financial returns, depending on sales and size of downlines, get desperate and tell gullible people that nutraceuticals can cure diseases instead of manage them.
Director-General of the National Agency for Food and Drug Administration and Control (NAFDAC), Dr. Paul Orhii, told Daily Sun that proliferation of nutraceutical companies and marketers is a global problem and disclosed that NAFDAC only registers products that meet basic requirements for registration. The rest are turned down by the agency.
He advised Nigerians to report to the agency any registered food supplement found to precipitate side-effects on its users for necessary action.
In a statement, NAFDAC noted that neutraceuticals are natural products but produced pharmaceutically. 'We take their samples to the laboratory to determine if they are safe for use. If found safe for human consumption, we register them. However, we regulate only the product, and not the practice. NAFDAC does not regulate how food supplements are marketed, who markets them and the practice of usage. That is the work of the Federal Ministry of Health.'
According to NAFDAC, neutraceuticals are used for the management of disease conditions and not for cure. 'Nobody should claim that any neutraceutical cures any sickness. They are used for management. Maybe with time, it will be mandatory that it should be indicated on the labels of neutraceuticals that they are only for management and not for cure.
Continuing, NAFDAC stated, 'they are natural products. Vitamin C is a natural products. Omega H3 or fish oil is a natural product. People can get them by eating food. We will not advise young people in their twenties and thirties to take neutraceuticals, they don't need them. They can get the nutrients from eating food.
'For older people, they may need neutraceuticals because their bodies may not be able to make enough calcium, phosphorous etc. from the food they eat. But they should take neutraceuticals under doctors prescription, recommendation and monitoring.
'Part of the reason people have side effects from taking neutraceuticals is when they take it without doctors prescription and supervision. The abuse of neutraceuticals can lead to such results. Otherwise, they are safe, if properly used with doctors prescription and monitoring.
'The problem actually with neutraceuticals is the network marketing. Incompetent people market them, and in a bid to sell their products, make spurious claims and mislead people. This is wrong and NAFDAC does support that. But the responsibility falls on the Federal Ministry of Health to monitor that, and not NAFDAC,' according to the statement.
Chairman, Guild of Medical Directors, Lagos State Chapter, Dr Toyin Oredugba, told Daily Sun that the problem most doctors have with food supplements or neutraceuticals is the claim by the marketers that they heal without clinical trails. 'Doctors cannot prescribe tablets or syrups they know nothing about. We know little about them. The active ingredients and compounds in these supplements are not taught in medical schools or the university.
'Nigerians get carried away easily, they believe the more expensive drugs are, the more they work. Nigerians should contact their doctors on what to use, rather than taking food supplement without prescription from doctors. You see network marketers claiming a food supplement cures about six different diseases, how do you correct that?
Consultant Ophthalmologist, Dr Festus Oshoba, however, pointed out the shift from curative to preventive medicine globally, adding that if supplements are clinically administered with doctors prescription and monitoring, the controversies surrounding them would reduce.
Oshoba said, 'if you are a young person, you may not go for supplements, because the food around us contain all that we need. Our grandparents whose absorption capacity has gone down because of age can go for supplements for preventive medicine. If not, you are spending a lot of money and not getting value for your money. The vendors want to make money.
Dr Ephraim Onasanya said that doctors have no reason to be biased against food supplements but are just stating facts. 'It is not that we are being biased against food supplements, but before you prescribe any drug, you must know the pharmacological basis. All the drugs we prescribe are known generics. We know their pharmacological content.
'Our orientation here is British/American. The things and drugs we use in our practice are based on scientific facts and evidence. It is not easy for a trained doctor to start recommending things based on empirical evidence. Somebody comes here and tells you that this is a slimming tea, someone takes it, losses weight, maybe there is something else that is making the person lose weight. The important thing is that Nigerians are too easily gullible.
'The drugs we use and prescribe have been tested on both animals and humans. A drug must have been approved, tested and clinical trial done on it. They just come and dump these things here. Nigeria is a dumping ground.
'All the drugs we use have a history behind them. When you get a new product, send it to established centres, Teaching Hospitals and go for a clinical trial. Use the drug on a placebo, divide people into two groups, find out what the outcome is, before you throw the drug into the open market.
'There are standard procedures before you let things go into the market. The influx of multi-level marketing food supplement companies into the country is alarming. Of course, once anything starts from Europe and America, Asia takes over.
'With food supplements without prescription, people tend to take overdose of nutrients their body needs. Somebody that needs 10mg of a vitamin is given 100mg of the vitamins. Body processes will accelerate and cause something or make the person add weight.
Food Technologist and Managing Director, Justy Foods, Mr George Ekeh, expressed concern about the source of some nutruceuticals. 'Some of these food supplements, we don't know where they are made, we don't know the laboratory content, we cannot substantiate what is inside. I advise people to make food the drug they take, and not drugs the food they take.
'Already we have problem with fake drugs. A lot of food supplements around are not working. A lot of them are two expensive. We are draining our economy funding these people,' he said.
The Chief Executive of a food supplement company blamed the government for the influx of food supplement companies into Nigeria and the attendant effect it has in the sub-sector. According to her, 'the government wants to generate revenue and in a bid to do that, it registers the good, the bad and the ugly.'