OIL SUBSIDY PROBE: NNPC FAILS TO ACCOUNT FOR N9.877BN DAILY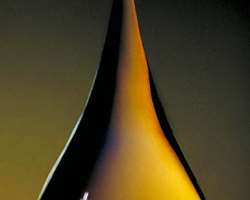 Shocked senators looked on as Group Managing Director of the Nigeria National Petroleum Corporation (NNPC), Mr. Austin Oniwon, failed to provide details of the buyer of 65, 000 barrels of crude oil out of an official allocation of 445, 000 barrels per day.
The 445, 000 barrels of crude oil were meant to be refined for local consumption.
NNPC was, however, able to account for 215, 000 barrels of crude oil which were either sold to or swapped with foreign refineries.
At an average market price of $98.04 per barrel (as at Monday, December 12), the 65, 000 barrels amounts to N9, 877, 300, 000 that Oniwon could not give details of the buyer and the country to which it was sold.
A breakdown of how the 445, 000 barrels were shared by NNPC as given by Oniwon to the Senate on Monday was as follows: Warri Refinery-80, 000; Port Harcourt Refinery: 90, 000, Kaduna Refinery; SIR (Cote d'Ivoire): 60, 000; Duke Oil-90, 000; Trafigura (UK)-60, 000.
Information obtained from the Internet showed that SIR had an installed capacity of refining only 80, 000 barrels of oil per day.
Committee Chairman, Senator Magnus Abe, fired the first salvo when he asked the NNPC group managing director how many barrels of oil were allocated per day and whether it was true that the same allocation was sold to private companies.
Oniwon reiterated that NNPC gets its 445, 000 barrels of oil per day but that he was unaware that 'the 445, 000 was given to any private company. We refined the amount that we are able to take (and) do offshore processing and we also swap with refineries abroad.
'When you take the crude, you sell on the market at official price and use the money to import products but in a swap arrangement, there's flexibility in the products that you get. In a swap arrangement, the transaction is cashless.'
Abe took exemption to this and pointedly told Oniwon that no transaction could be cashless.
This prompted Senate Majority Whip, Bello Hayatu Gwarzo, to take on Oniwon.
Gwarzo asked him: 'With the 445, 000 barrels, what's the capacity of our refineries?' Oniwon couldn't answer but opted to consult aides who came with him to the public hearing.
This prompted Gwarzo to rephrase his question: 'How many barrels do you refine locally?'
Once again, the committee met a brick wall. Gwarzo looked at Oniwon and told him: 'I don't think you are ready for this public hearing…'
Abe told Oniwon he could consult with his aides and after about three minutes, Oniwon gave the following breakdown to the committee: 'Warri Refinery refines 80, 000 barrels of oil, Port Harcourt refines 90, 000 while Kaduna Refinery is shut down.'
According to Oniwon, the refineries in Nigeria were able to refine 170, 000 barrels of oil per day.
Oniwon further told the committee that 60, 000 barrels were shipped to Cote D'Ivoire-based Societe Ivorien Refineries (SIR).
He quickly added that, 'we are not proud of that sir. We hope to resuscitate the refineries using the original manufacturers.'
An unimpressed Gwarzo pressed on. He asked him to give details of how many barrels of crude oil were swapped with foreign refineries.
Oniwon replied: 'We swapped 90, 000 barrels per day using Duke Oil, which is wholly owned by NNPC. Another 60, 000 barrels per day are swapped with Trafigura based in the United Kingdom.
Gwarzo then told him that from his calculations, 'there is a shortfall of 65, 000 barrels of oil.'
Again, Oniwon said: 'That's the one we sell.'
He, however, could not give details of the buyer of the 65, 000 barrels of oil per day.
An unsatisfied Gwarzo pressed on with more questions. He asked Oniwon, 'how many litres of fuel do you get from one barrel of crude?'
After stalling for some minutes by consulting with his aides, Oniwon informed the committee that the amount of litres depends on the quality of the crude being refined.
This answer did not go down well with the committee chairman who immediately told him: 'You can't tell us that here.'
Oniwon backed down and promised to make the details available to the committee with a firm promise that, 'it's available but I don't have the answer to give you today.'
Asked whether he supported removal of oil subsidy, Oniwon submitted that subsidy as a policy was 'very easy to abuse…but for me, I believe that subsidy, as a policy for the economy is not good.'
Oniwon told the committee that up till 2003, crude oil was sold to the NNPC at controlled price while product was also sold at regulated price.
Senators were also stunned to hear Executive Secretary of the Petroleum Products Pricing Regulatory Agency (PPPRA), Mr. Reginald Elijah say that after fuel is 'discharged, there's no security on ground to protect the products.'
Meanwhile, Senator Abe said the NNPC owed $3.6 billion being outstanding payment on fuel subsidy.
Abe read from a letter, which was submitted to the committee on Monday even though he refused to cite the source of the debt.
Reacting to the debt, Elijah said the outstanding was in connection with the commercial transactions, which arose from importation of crude oil.
'The outstanding is not from the fuel subsidy, it is commercial interactions that arose from importations of crude oil. The commercial debt has nothing to do with subsidy and the outstanding is from 2009 till date.'
He said the debt had nothing to do with fuel subsidy.
Reginald explained further that the outstanding $3.6 billion, which arose from commercial transaction, was from 2009 till date, as he also informed the committee that NNPC still owed N220 billion.