BMW Aims To Boost Its U.S. Sales: Report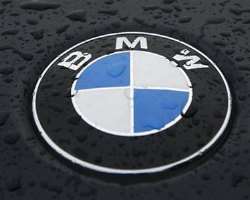 BMW (BMWG.DE) plans to boost its U.S. sales by a quarter in the medium term, the head of the automaker's U.S. business told a German magazine.
"In the medium-term we expect to sell 300,000 BMW brand cars annually," Ludwig Willisch, the head of BMW's business in the United States, told Automotive News Europe.
Munich-based BMW expects to sell 240,000 BMW brand cars as well as 55,000 Minis in the United States this year, Willisch said.
Willisch left open the timetable for reaching the higher sales goal.
The magazine cited sources close to the company as saying BMW was targeting 2013/2014.
BMW expects slight growth in the U.S. market in 2012, the magazine quoted BMW board member in charge of marketing, Ian Robertson as saying.
"Next year there will be elections in the United States and therefore I expect support for the automotive branch," Robertson was quoted as saying.
REUTERS