THE WORLD'S FIRST LEADERS ARE IN AFRIKA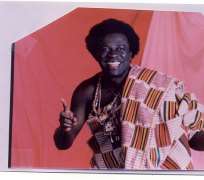 THE WORLD'S FIRST LEADERS ARE AFRIKANS or AFRIKALEADERSHIP is the World's First and Mother of all today's forms and concepts of Leadership, c) 2011 by Prof. Afrikadzata Deku, Docteur d'Etat; Doctorat d'Etat (PhD); DESS (M.Phil); M.Sc.; DIPLOME de l'IIAP, (Post-Grad.Dipl ;); BA Double HONS etc, Founder, AFRIKAMAWU MIRACLE MISSION, AMI INC; [email protected],
1. Just as Democracy or Government must have a Spiritual Base as well as the People's base for it to succeed, in the same way, to children of Mother Continental Afrika, a good Leader must be Spiritually-centered and People-oriented.
2. Be it a political, economic, business, educational, religious or spiritual Leader in the Holy Garden of Mother Continental Afrika, each knows she is nothing without living in tune with their Spirity and their People as Cornerstone of the Power they hold in trust.
3. So, in the domain of Sacred KA-Politics, all the Positively Attuned Ancient Continental Afrikan Political Leaders are led daily by the Spirit Power of the Politics they want to do. That is, to be accepted and elected by the People as their Political Leader, the Divine Ancient Continental Afrikan Law requires that the candidate must be born to do nothing but KA-Politics. That, she cannot do anything else apart from KA-Politics. Politics must be her life. Politics must be her Mission to discover and fulfill.
4. Hence, no child of the Sun goes into Politics for money or for the sake of politics
5. Political office in the Holy Garden of MAMAAFRIKA is a Calling that requires a demonstration of one's ability, desire and commitment to serve one's fellow beings at all cost.
6. Whether they serve their People as Continental, National, Regional, District or Community Afrikan Pharaoh, Paramount King, Emperor, Queen, Chief or Elder, Spiritually - Attuned Leaders of Children of the Sun know they are not each in Power for themselves but for the People without whom they know they are nothing.
7. So, the more they serve the needs and interests of their People, the more their people make sure their needs and interests are met thousand fold.
8. In this way, both the Rulers and the Ruled in Continental Afrikan Holy Land are reminded everyday that they need each other to be whole, successful and fulfilled in life.
9. Besides, Afrikacentric Continental Afrikan Political Leaders in Ancient Continental Afrika are also required by the Divine Continental Afrikan Law of the Land to listen not only to their People but to their Spiritual Authorities within them who are constantly in tune and in touch with their Divine Power AFRIKAMAWU within them and in all lives.
10. And also, the more they listen and abide by the Positive Revelations of their High Priestesses of AFRIKAMAWU, the surer they are to lead a mistake-free life.
11. This also means, the Ancient Continental Afrikan Political Leader is free to concentrate her time, energy and expertise not only on listening to the Divine Voice of the Creator AFRIKAMAWU within her but on the Business of Positive Governing.
12. Someone else is charged with the sacred duty and responsibility of satisfying all her spiritual needs and wants that will keep her perpetually in Tune, Balanced, Open, Receptive, Honest, Clean, Just and Fair to herself and all the People she serves.
13. That is why, to all sacred Children of the Sun, their Supreme Continental Afrikan Political Leader is the Direct Representative of the Creator AFRIKAMAWU on Earth.
14. She does no wrong and she is above reproach because her High Priestesses, and her Creator AFRIKAMAWU and People will not allow her to go astray from any of them.
15. As long as she remains in tune to the Positive Spirit of her High Priestesses, AFRIKAMAWU and to her People, her Perfection, Holiness, Divinity and Immortality are guaranteed by the Positive Results of his Positive Acts and Services to her People.
16. That is why, the whole of Continental Afrika once known as KA-LAND or KA-NATION with her sacred KA-GOVERNMENT, KA-DEMOCRACY and KA-CULTURE, is one that belongs to all the Children of Mother Continental Afrika.
17. The Ka-Land is thus ruled, protected and guided by the Holy Spirit of Mother Earth, the Holy Spirit of MAMAAFRIKA and the Holy Spirit of Father Sky with their Creator AFRIKAMAWU as the Divine Centre, Root and Source of all Creation/Life.
18. In human terms, the Supreme Continental Afrikan Ruler of Ka is the Continental Afrikan National Supreme Leader and Servant, and the Paramount Queen known as AFADEWO, which means the betrothed of AFRIKAMAWU but which today corrupted as "Pharaoh".
19. Under her are Divisional Paramount Kings with High Priestesses and the People acting as checks and balances on the National Continental Afrikan Supreme Leader and Servant of the People with Members of her Council of Governors and Elders constantly guiding her to do right, live right and die right for the benefit of all.
20. Just as it is the responsibility of the People including their Elders to keep their Supreme Continental Afrikan National Paramount King or Leader in line at all cost and at all times, in the same way, it is also the sacred duty of the Continental Afrikan National High Priestesses and their Associates of the Land to make sure the Rulers of the Land and their People remain Perfect or Divine in all their dealings with each other.
21. As the Continental Afrikan National Spiritual Conscience of the Land, Spiritual Authorities in the Holy Garden of MAMAAFRIKA know their Positive Words are Divine Laws from their Creator AFRIKAMAWU within them which all Children of MAMAAFRIKA are free to accept or reject.
22. By constantly living in tune to AFRIKAMAWU within them, they manage to endow themselves with the Divine Power, Energy and Spirit of their Creator AFRIKAMAWU with which to guide themselves and all the children of Mother Continental Afrika.
23. But because all of them, from within them, know the importance and benefits of doing good to themselves and others by living constantly in tune to their Divine Light within them, Children of MAMAAFRIKA know that, between being Good or bad, Positive or negative, Perfect or imperfect, Happy or unhappy, and so on, THEY HAVE NO CHOICE BUT BE AND ENJOY THE PERFECTION THEY ARE BORN TO BE as the World's first Divine Creation and Holy Immortal Beings on Earth.
24. In the same way, to Afrikacentric or Positive Continental Afrikan Business Leaders of the Ka-land, they know they are endowed with Inner Divine Business Skills and Powers not to cheat or exploit People but to serve them no matter what.
25. For, the more they satisfy the needs and wants of their People, the more they know they will be satisfied in return hundred fold.
26. This means, Business based on Profit First and Service Second is not only unheard of in the Holy Garden of Continental Afrika but it is also unnecessary and unproductive.
27. Likewise, those endowed with Mind Power also know their Spirit-Based inner Continental Afrikan Brain Power is nothing without placing her Limitless Power at the disposal of their People.
28. To use their Brain Power as the Means and Key to only their Personal Success without using it to serve the People's interest first is unheard of in Ancient Continental Afrikaland let alone practiced.
29. That is why, to children of Mother Continental Afrika, Service to the People First is Profit for All.
30. Hence, the Divine Ancient Continental Afrikan Concept of Leadership based on Service to the People is the Power all the Children of MAMAAFRIKA use daily to free themselves from the poisonous concept of leadership for the enjoyment of the few and the tears of the many.
31. A leadership of the few by the few and for the few backed by gun or money power is no leadership but mercenaries in power for their own selfish interests and doom.
32. To rediscover and practice the forgotten Ancient and Traditional Continental Afrikan Concept and Practise of People-Service-and-Spirit-based-and-directed Leadership is to save our today's Leaderless Continental Afrika and Humanity from total self-destruction.
Source : Extract from the world's First AFRIKAHOLYBIBLE, Chapter 25, 1-32 which you can purchase online for the Whole AfrikaMiracle Story of How Ancient/Traditional Continental Afrikans Performed the World's First Unthinkable and Unheard of MIRACLES upon Miracles when they lived in Tune to the Limitless Power of their Mind, Spirit, Ancestral and Divine Power of AFRIKAMAWU within them . Email us for more details :
By COPYRIGHT (2011) Prof Afrikadzata Deku, Docteur d'Etat, PhD; *Doctorat d'Etat (Ph.D.) * D.E.S.S. (M. Phil) * Diplome De L' I.I.A.P.(Post-Grad. Dipl.) * M.Sc. * BA. Double Majors *
Emails: [email protected] ; [email protected]; [email protected]; [email protected]; ; [email protected], [email protected]
*SKYPE : AFRIKAPHARAOH or AFRIKAFIAGA or WindowsLiveID: AFRIKAPHARAOH* ;
*URLS: http://www.youtube.com/profafrikadzatadeku ; https://skydrive.live.com/redir.aspx?cid=4d3310fc746b4eaf&page=play&resid=4D3310FC746B4EAF%21107, http://www.myspace.com/profafrikadzatadeku; http://afrikacentricitybooks.blogspot.com/
Disclaimer:

"The views/contents expressed in this article are the sole responsibility of

Prof Afrikadzata Deku

and do not necessarily reflect those of The Nigerian Voice. The Nigerian Voice will not be responsible or liable for any inaccurate or incorrect statements contained in this article."
Articles by Prof Afrikadzata Deku