Let There Be Light In Nigeria- Nigerian Million March 2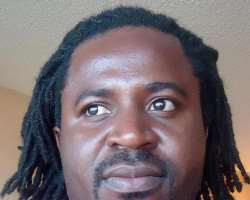 Amidst the preparations and subsequent Let There Be Light In Nigeria- Nigerian Million March rallies that took place in Nigeria, United States, and Europe on Monday October 24th 2011, it became clear that if corruption is one of the dominant cancers in the polity of the United Nations of Nigeria, our electricity and energy infrastructure underdevelopment has emerged as one of the cankerworms of our endemic chronological problems. The issue of electricity in Nigeria is so contaminated with scandals and scams that the Nigerian Ambassador to the United States Professor Adebowale Ibidapo Adefuye, graciously conceded this truism when he granted us an audience at the Nigerian embassy in Washington DC on the day of the rally.
During the impromptu meeting with attendees of the Nigerian Million March which quickly evolved into a nearly thirty minutes interview, our ambassador spoke about commissions and omissions in the electric sector. Chief Adefuye informed us about the lack of competent technocrats during the President Olusegun Obasanjo administration; and how despite their zeal and the allocations of monies, their intentions did not match their stipulated outcomes. The Let There Be Light In Nigeria group was told about how machineries for the power sector got abandoned at ports due to lack of good roads and adequate transportation resources. Our courteous ambassador spoke about contemporary developments in the light generating process and the invitation of international investors to work in conjunction with competent/experts like Professor Barth Nnaji the Minister of Power and the Power Holding Company of Nigeria PHCN.
Notwithstanding, we need to examine the relationship between education and competency, individual industry-greed and our public good-integrity. Why is this important, some might ask? We need to be objective enough to provide checks and balances. Case in point, it has been disclosed that the former Treasury Secretary of the United States secretly committed $7 trillion to save the largest banks in the US and that he gave his Wall Street friends, hedge fund managers, and Goldman Sachs colleagues insider tips about a partial United States government takeover of Fannie Mae and Freddie Mac. Nigerians ought to have independent institutions and individuals that will check the excesses of government officials. We have to place individuals like Professor Barth Nnaji the Minister of Power, Mr. Olusegun Aganga Minister of Trade and Investment, and Mrs. Ngozi Okonjo-Iweala Minister of Finance under a fine microscope. Despite their educational prowess and perceived competence, we need to ascertain the corporate cultures of the institutions they have been aligned with and the roles they assumed in their prior organizations. For example, we need people that are more eager to strip monopolies and subsidies that are directed to our so-called elites than those that are willing to dismantle pseudo fuel subsidies from the Nigerian masses.
Although Ambassador Adefuye is proud of the contemporary administration for not appointing politicians but rather technocrats to sensitive positions, we need to insist that when it comes to electricity and other infrastructures, individuals are aboveboard. Professor Nnaji should not be working for the interest of Geometric Power Limited or for his personal advantage during the unbundling process of PHCN. Similar scrutiny should apply to Mr. Aganga the former hedge funds Managing Director for Goldman Sachs in London. Goldman Sachs has gained notoriety for strong-arming and ruining many economies around the globe, through insider trading, credit swaps, and hedge fund financial marketing/gambling instruments which are more insidious than the much maligned 419 advanced fee fraud scams. Our Finance Minister, Mrs. Okonjo-Iweala the former second in command of the World Bank needs to come under the same checks and balance lenses. We ought to remember that the roles of the World Bank and the International Monetary Fund in the developing economies do not exult confidence.
Moreover, there should be much resources and energies on overseeing the potential conflict of interest of personalities in government, as Professor Adefuye reported that the Nigerian federal government is expending on cleansing ghost workers from payrolls. The urgency of transparency in the electricity and energy ventures cannot be overemphasized in lieu of the provision of $1.5 billion investment funds by the US Export-Import Bank EXIM to Nigeria. We should not succumb to conditionalities such as the eradication of so-called fuel subsidies because we need stable electricity. The United States agricultural sector is heavily sponsored by the US tax payers. In Nigeria we have independent petroleum exporters and importers who have a blank cheque of monopoly.
Conversely, there needs to be a simultaneous appraisal and reckoning of previous electricity projects in order to objectively affect the plans of President Goodluck Jonathan's administration. We need to know the exact expenditures on the power sector by the President Obasanjo's and Dictator Babangida's administrations. This was the situation that resulted in the public spate between both men some months ago. Any transformational government worth a salt would investigate both generals instead of acquiescing to the position of a referee to the detriment of Nigerians and the truth. Where are the members of the National Assembly to investigate and sort out these harbingers of our electrical and energy problems? Maybe they are still dithering over their greedy and reprehensible wages, allowances, and bonuses.
Some have speculated that the death of Chief Bola Ige the former Attorney General and Minister of Justice and former Minister of Mines and Power was related to his attempts at cleaning up the National Electric Power Authority NEPA now known as the Power Holding Company of Nigeria PHCN. The former minister was swiftly moved from the power ministry to the judiciary at the height of his assessment and revitalization plans for electricity in Nigeria. It is on record that foreign investment capitals were sourced during his tenure in the Power and Mine ministry. Though Chief Ige ruffled many with his tenacity on a host of issues such as the bickering in the Alliance of Democracy Party and the opposition to Sharia law in northern Nigeria, some people are of the opinion that his death reveals the nexus between electricity-energy in the United Nations of Nigeria and corruption-impunity.
Our "Let There Be Light In Nigeria" movement needs to transition from the exclusive electricity issue to include the fight against cover-ups, corruption, injustice, inhumanness, and insecurity in Nigeria. The "Light" we seek should be a synonym for the lack of transparency and the impunity that clouds our vision and development. As a movement this is the time to pivot and address the other basic issues of development in Nigeria, a clarion call of the Lagos rally whose members were subjected to harassment by the Secret Service in Nigeria. In the United States members of the US uniform secret service that are responsible for protecting embassies arrived to question us but left after some observation period. This was before we exhausted our 2 hour rally and got to seat down with the ambassador flanked by some staffs.
Another talking point that Professor Adefuye stressed apart from competency and expertise was the identification of potential investment partners in the power generating projects. But the names that were mentioned such as General Electric and Halliburton are organizations that have a checked past and begs for more oversight from our legislators. One wonders why the new National Assembly class (members and senators) have not stood up to elucidate these problems. Where are the so-called progressive members of the Action Congress of Nigeria and the Congress for Progressive Change, have they all been compromised? We have a laundry list of actual survival subjects and not phantom kerfuffle on same sex relationships like some of our so-called 1% elites will have us believe. When I came back to Nigeria at the beginning of the year with my family and traveled through Lagos, Benin, Onitsha, Owerri, and Port-Harcourt, we were not threatened by homosexuals. Instead we were confronted with unreliable electricity, noise and air pollution from generators, climate change in terms of no harmattan, gas flaring, and burning of refuse; lack of portable water, inefficient hospitals, and deathtrap roads. Therein should lay our moral and just outrage by the National Assembly, Presidency, and the general public, not political distractions and theaters.
Interview with Professor Adefuye-

Dedicated to: Chief Dim Chukwuemeka Odumegwu Ojukwu - Ikemba of Nigeria
Nnamdi Frank Akwada MSW, BA is a Social Justice Activist
Washington DC Coordinator: Let There Be Light In Nigeria- Nigerian Million March Project www.nigerianmillionmarch.com
Executive Director: African Diaspora Institute and US African Cultural Festival
http://www.facebook.com/pages/US-African-Cultural-Festival/187607754621086 http://www.usafricanculturalfestival.com/
http://nnamdiakwada.blogspot.com/
Inspiration:

Disclaimer:

"The views/contents expressed in this article are the sole responsibility of the author(s) and do not necessarily reflect those of The Nigerian Voice. The Nigerian Voice will not be responsible or liable for any inaccurate or incorrect statements contained in this article."
Articles by Nnamdi Frank Akwada