Gov.Sylva Opens Campaign Office ... Says he remains committed to the guber race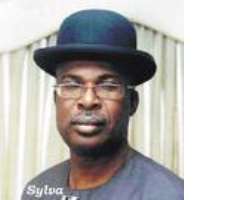 Huhuonline.com understand that Governor Timipre Sylva of Bayelsa State will this Wednesday in Yenagoa formally open his campaign office ahead of the February 2012 governorship election in the state. In a statement on Sunday, personally endorsed by
the governor, he acknowledged the challenges of the last few weeks in the state, occasioned by the political row over the choice of governorship candidate of the People's Democratic Party (PDP) for next year's poll. But he said he remained committed to the governorship race.
'Despite the recent distractions, I hereby reaffirm that along with my dependable deputy, Rt. Hon. Werinipre Seibarugu, we remain committed to contesting and winning the February 2012 governorship election in Bayelsa State. We do so on the platform of our great party, the Peoples Democratic Party (PDP). And we do so because we have no doubt that at the end of the day, truth will prevail,' Sylva stated.
He lauded the people of the state for their 'prayers and indomitable will,' saying, 'With the support of President Goodluck Jonathan, and the ever visible support of our National Assembly members, state legislators, Local Government Chairmen, party and state stakeholders, and party leaders across the country, we will overcome the machinations of the few and their futile resolve to manacle the spirit of the progressive forces in Bayelsa State.'
The statement, titled 'A Time for Rebirth,' also highlighted some of Sylva's achievements in the last four years as governor.
'About four years ago, we began a rewarding partnership in people-oriented programming and innovative statecraft. Today, it is safe to say we have done well. The steps we have taken to stabilise power supply, our modern health infrastructure, housing programme, agricultural development drive, and massive road construction works, as well as the relative peace and stability in the state and our human capital development initiatives are monuments in confirmation of that testimony.
'That is why we seek your support to complete the goals we set for ourselves in education, infrastructure, health, peace and security, energy, entrepreneurial development, agriculture, and other sectors,' the governor said.