INI EDO PREMIERES I'LL TAKE MY CHANCES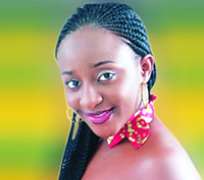 Ini Edo
A-list Nollywood star, Ini Edo, who recently ventured into movie production with I'll Take My Chances, which she jointly produced with Emem Isong, is set to premiere her latest work in Lagos. The actress, who recently got her appointment with the United Nations renewed as Youth Ambassador on Environment for another year, is putting finishing touches to her preparation. Anticipation is high and fingers are crossed in the entertainment and fashion capital of Nigeria, Lagos, as I'll Take My Chances comes to town.
Having enjoyed a very successful premiere in Uyo, Akwa Ibom State, the banquet hall of the Le Meridien Hotel will on December 24 host the movie's premiere in Lagos. Many celebrities, industry pundits, associates and well-wishers are expected to throng the venue in style. Following the resounding success and acceptance it enjoyed in Uyo, more is expected when the Lagos version comes alive.
The movie is a medley of drama, dance, love and suspense, which is intended for those very passionate about dance and movies, but not the type often portrayed in most Bollywood films. This time, it's more Nigerian in perspective and philosophy.
The dance-themed movie boasts of impressive cast that include Ini Edo herself, one-time Mr. Nigeria, Bryan Okwara, President of ANTP, Jide Kosoko, Sam Loco Efe (of blessed memory), Biola Williams, Lilian Ikpe, dance sensation Ashleigh Clark, among others.
Directed by Desmond Elliot, also a prolific actor, I'll Take My Chances is a real departure from the frequently seen storylines in the movie industry, as the content, style and philosophy behind it distinguish it from most scripts daily churned out by directors and producers alike.
The movie tells the story of IK, a young theatre arts graduate, who majored in dance in the U.S. He hopes to stage a drama, but lacks the fund to get through with it, and he seeks the help of his girlfriend, Giselle. However, IK has to go for his youth service in a village in Cross River and there he meets the beautiful Idara (Ini Edo).
Despite their obvious differences, the two are drawn together, but Idara harbours a secret. She has been selected to be the next high priestess of Unek, a diety worshipped by her people through dance. Something will have to give as she is torn between her love for IK and the path destiny had chosen for her. The movie will hit the cinemas nationwide next year.