FIRST BANK OFFERS MORTGAGE FOR TEJUOSHO MARKET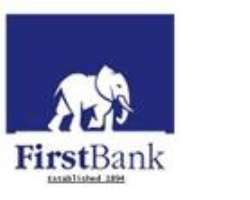 First Bank of Nigeria Plc is offering mortgage facilities for individuals and corporate organisations to acquire shops in the ultra-modern Tejuosho Shopping Complex in Yaba, Lagos.
The first generation bank was involved in the transformation of the market after it was gutted by fire in 2007, in line with its policy on promoting economic development and prosperity through sustained public-private partnership.
The Executive Director, Corporate Banking, Mr Kehinde Lawanson, who disclosed this, said the bank considers its involvement in infrastructure and mortgage financing as a 'development-driven responsibility geared towards economic empowerment and addressing the nation's infrastructural gap.'
According to Lawanson, in addition to financing the multi-billion naira project, First Bank had provided substantial mortgage facilities for people to be empowered to acquire shops and other outlets in the market. He said the bank was offering would-be shop owners generous interest rate on mortgage facilities with an eight-year pay-back period.
'With a potential for over 100,000 shoppers daily and an expected N5 billion daily turnover, Tejuousho market is set to serve as oil that will further lubricate the economy. We are happy to be part of the project and we enjoin individuals and corporate entities to approach our branches in Lagos to sign up for mortgages to position themselves for the endless opportunities at the new Tejuosho market,' he said.
Lawanson added that the new complex would change the face of shopping in Lagos completely, create more jobs for the populace and foster trade opportunities for all classes of traders. On the uniqueness of the facility, which enables applicants acquire the over 4,040 K-Klamp shops of different sizes and over 2,000 lock-up shops, he said: 'The off-takers can acquire the shops with minimal initial capital outlay, while repayment of the mortgage can be serviced from daily sales proceeds (and other regular income sources) by the off-takers.'