United Kingdom Orders Closure Of Iranian Embassy In London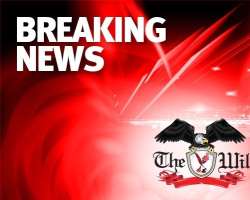 SAN FRANCISCO, November 30, (THEWILL) - The United Kingdom has given the Iranian Government 48 hours to shut down the Iranian Embassy in London and remove all its diplomatic staff a day after Britain closed its embassy in Tehran after protesters attacked it, broke its windows and set it ablaze.
"The Iranian charge (d'affaires) in London is being informed now that we require the immediate closure of the Iranian embassy in London and that all Iranian diplomatic staff must leave the United Kingdom within the next 48 hours," British Foreign Secretary William Hague told parliament.
"We have now closed the British embassy in Tehran. We have decided to evacuate all our staff and as of the last few minutes, the last of our UK-based staff have now left Iran," Hague said.
** Additional reports by Reuters.