PDP CHAIRMANSHIP ASPIRANT PLEDGES CULTURE OF PARTY CITIZENSHIP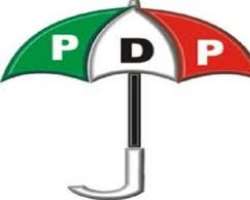 Birma from Borno State told newsmen in Lagos, yesterday, that his ambition as party chairman would be to transform the sheer size of the party into a formidable platform for the enthronement of a better society.
Birma said: 'One of the key challenges facing our great party today is winning and retaining long term loyalty of members. We have seen several members of our party migrate from our fold to other parties in search of electoral fortunes. This has not worked well for us because for me, there are people who carry our cards not because of their belief in the programmes and policies of the PDP but because they are in search of platforms to accomplish electoral desires. Democracy demands representation and since all of us cannot win elections and get political appointments all the time, it goes without saying that those who lose elections have to be made to find reason to remain within our fold. This is a policy that I will pursue very vigorously if elected,' Birma who is 51 years old promised.
'Through active engagement and support to all members, we shall drive to make frequent migrations from the party very unattractive by giving every member irrespective of prevailing electoral fortunes a sense of party citizenship. If members see the party as their own; if they take ownership and see their PDP membership cards much the same way as their Nigerian Passport, this trend will be reduced to tolerable minimum.'
While noting that the PDP has grown into a big political party, Birma noted that there is every need to work even harder in order to make the party formidable.
Unquestionable
loyalty
He said: 'This movement from 'great' to 'formidable' can best be achieved with a team founded on historically unquestionable loyalty to the party, intellectual and grassroots mobilisation capacity, a thoroughly thought-out vision that is looking at the present and the distant future for newer, change-making, enviable milestones.'
He promised to sustain the current drive towards the enthronement of rule of law and transparent democratic practice, promising also to train and retrain elected officials, political appointees and other party officials in the values laid-down by the founding fathers of the party, adding: 'We have always had in mind to impact positively on governance in Nigeria, which was why the founding fathers of our party established the National Democratic Institute. What I will do is to explore this already existing platform in the training and retraining of our people so that the impacts of governance can be felt right across the country.'
He also emphasized his preparedness to encourage all elected PDP officials at local government, states and national levels to focus more intensely on agriculture because that is the basis for national security. Agriculture, according to him, has been abandoned even when it holds the key to the nation's prosperity.