FUEL SUBSIDY: ABUJA CABAL 'LL DESTROY YOU, EX-LAWMAKER WARNS JONATHAN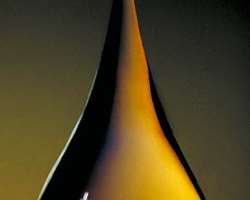 President Goodluck Jonathan has been warned not to add more to the burden of Nigerians by going ahead with the removal of fuel subsidy and other anti people policies.
The National Chairman of Action Alliance (AA), Senator Sulaiman Salawu, gave the advice in Osogbo, warning the president of the dire consequences of refusing to liberate self from the grip of the powerful cabal in Abuja who always champions anti-people policies.
Salawu said some of the policies being introduced by the Federal Government was too harsh and would add more to the suffering of Nigerians.
He said: 'The most respected and admired president I have ever taken special interest in is President Goodluck Jonathan but he seems to be pushing his luck too far. At the peak of his trouble with the northern mafia/cabal in the cabinet, we raised our voice to support him. We have a reason for that and we still believe he can perform to the satisfaction of the masses of this country.
'What Mr. President requires now is to liberate himself from those power-groups within the corridor of power/presidency, cabinet, National Assembly and PDP who happen to have found their places near him because of the 1999 Constitution which is decree 24.'
The AA chairman noted that the reluctance of the Federal Government to pay minimum wage of N18, 000 as agreed with the labour organizations, planned removal of fuel subsidy and return of toll gates were some of the anti-people policies.
'While we in Action Alliance (AA), have always felt and are holding to the fact that the economy of Nigeria is in a position to support a minimum wage of N50, 000, the reluctance of the government to pay the new minimum wage is uncalled for.
'Removal of fuel subsidy has been contemplated and being approved by Mr. President which is not acceptable,' he said.
Former President Olusegun Obasanjo in his own way managed to stabilize the petroleum price and distribution and this was built upon by our late respected President Musa Sheu Yar' Adua,' he said.
Salawu also questioned the wisdom behind the return of tollgates on Nigerian major roads given the great number of police checkpoints in existence presently.
'With all these thousands of illegal checkpoints where money are extorted from motorists unabated, causing accidents and even killing indiscriminately, the Federal Government of Mr. President is still contemplating of adding the toll gates menaces.
'Vehicle Registration Number and Licenses; all these acts are harsh economic measures at making life more difficult for the common man.'