NIGERIA TO EARN $85BN FROM OIL -ALISON-MADUEKE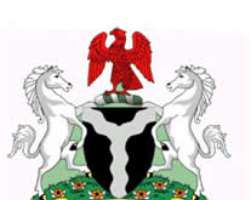 Against the backdrop of the uncertainty surrounding the status of the Petroleum Industry Bill (PIB) in the National Assembly, Petroleum Resources Minister, Mrs Diezani Alison-Madueke, has requested that discussions on the document be held behind closed doors.
The minister tabled this request at a meeting between the ministry and the Petroleum Resources (upstream) Committee, chaired by Senator Emmanuel Paulker on Tuesday.
The minister appeared before the committee along with other officials in the Petroleum ministry including NNPC, DPR and other agencies under the ministry to update the committee on their activities among other vital issues.
She also told the senators that Nigeria is expected to earn $85 billion from oil in four to five years.
'For the revenue profile, we are targeting $42 billion and $43 billion for 2015 and 2016 respectively,' said Alison-Madueke.
Asked by Senator Paulker to brief the committee on the PIB, the minister said: 'It's very topical and sensitive at this point in time. I would like to talk in a closed session with the committee.
'I crave your indulgence to sit down with you separately in a closed session.'
The committee chairman replied: 'The ball is in your court. Knowing fully well that the economy depends on oil, this bill is very important. I'll also crave your indulgence to put your request on paper in order that we can push this bill forward…'
Meanwhile, Group Managing Director of the Nigeria National Petroleum Corporation (NNPC), Mr. Austin Oniwon, told the committee that the agency had exceeded its cash call target for the 2011 fiscal year.
Oniwon said the NNPC was expecting to make $13.9 billion but made $16.7 billion, surpassing its budget by 121 per cent.
He attributed the earnings to stability of crude price which he said 'has been firm and volume has been good' with production of oil stabilising at '2.4 million barrels per day at that time.'
The NNPC group managing director bemoaned illegal bunkering, which he said 'is real and it's bad but not so bad as to affect the 2011 budget. We are looking for solutions to the problem but we are not adding to reserves.
'We've only been able to sustain production but not adding to national reserves.'
The minister was, however, unable to brief the Senate committee on projects under the ministry's mandate, update on the performances of licenses awarded from 2005, 2006 and 2007 bid rounds.
Others include the renewal of expired and subsidizing leases, cash call and alternative funding, ongoing arbitration with the International Oil Companies (IOC), asset divestment by the IOCs between 2007 and 2011, planning for upcoming bid rounds and the state of the Petroleum Industry Bill.
The minister is, however, expected to appear again before the committee by next week.