UDUAGHAN FLAGS OFF POLIO ERADICATION CRUSADE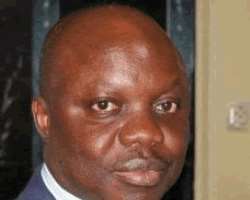 Delta State Governor, Dr. Emmanuel Uduaghan
The Delta State Governor, Dr. Emmanuel Uduaghan, has charged healthcare workers to have positive attitude towards patients as it helps in accelerating the recovery process of patients.
Dr. Uduaghan gave the charge at the second quarterly polio eradication sensitisation campaign at Bomadi and enjoined health officials to refrain from exhibiting negative attitude as it could worsen the situation of patients.
He said some medical workers are always aggressive even when administering treatment and appealed to them to be humane, tolerant and friendly so that patients would have the good psychological frame of mind to recover fast.
His words 'workers should have positive attitude towards patients. Some of you are aggressive and do not exhibit friendly attitude. Show concern and be humane'.
The governor promised to sustain the status of a free polio state and directed stakeholders in the health sector not to allow the campaign end at the venue of the sensitization ceremony.
Dr. Uduaghan said the glamour and the fanfare that featured at the venue should not cover their sense of commitment towards the actual polio immunization and described polio as deadly and appealed to fathers not to leave the health problems of their children to their mothers alone.
Emphasizing further he said 'the health problem of your children should be the joint responsibility of both father and mother so that it will be comprehensive. You should not be failed fathers.
The governor promised to rehabilitate the Bomadi hospital and adequately staff it so that health care delivery system in the local government would be accessible and affordable and also promised to rehabilitate the secondary school in Bomadi so that it will wear a new look.
But, state commissioner for health Dr. Joseph Otumara announced that there was no new case of polio in the state even as he disclosed that the state has recorded 95 percent success in the immunization exercise.
Dr. Otumara said three teams have been created in each senatorial district of the state to effectively monitor and accelerate immunization in the state.
He appealed to Local government councils in the state to adequately fund health care in their areas so that the war against deadly diseases would be totally reduced.
The commissioner promised to encourage community health workers as they were central to the success of health programmes.
In his remarks the Head Personnel Management of the local government, Mr. Ekremor Sunday disclosed that the local government has established eight healthcare centres adding that health officials in the area have been carrying out routine immunization and mop up exercise.