GHANAIAN ACTRESS YVONNE NELSON RETURNS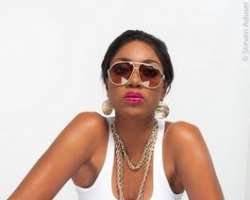 Actress,Yvonne Nelson is back home after her vacation in Paris,France.
The sultry actress who was accompanied by fellow actress and best pal Yvonne Okoro visited Paris where she also celebrated her birthday.
The award winning sexy screen diva who is undoubtedly one of the best role interpreters in the Ghanaian movie industry arrived Ghana last Friday.
The actress who allegedly recently survived food poisoning after been rushed to the hospital has already been bombarded with scripts by producers who had eagerly awaited her return.