Israel Abiara& Judah 2k ....Band Profile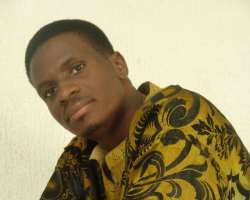 Israel Abiara founded Judah 2k band in April 2000 with the intention of promoting lives good message through music. The name Judah2k stands for praise, a term synonymous with music in the Bible while 2K stands for year 2000, the year the band released her first album.
Israel started singing at age three and having been in church and school choir for more than two decades started out on his own in 1997 when church leaders criticized his style of music. Members of Judah2k are talented musicians with experiences from different musical backgrounds who are committed to the vision.
Israel's belief in cultural identity made him to choose Afro beat ahead of other genre, since it originated from Nigeria, his native country. Most people who have come in contact with the band have testified to its resemblance to the music of Afro beat legend, Fela and his son Femi.

Afro beat is actually described as an African improvisation of Jazz music with a very rich rhythm and provoking percussion and Judah 2k plays this brand delightfully.
Since inception the band has featured in various events including but not limited to Holy Ghost conference of The Redeemed Christian Church of God, Reinhard Bonnke Gospel crusade, LTV Christmas party, AIT Christmas party, KICC New Year service, Jesus Festival in Nigeria and London etc.
The vision of the band is to touch lives and lift souls for Christ, and by God's grace, we are on the right path, we are poised to do more to share the good tidings.
Israel Abiara is presently the Associate Youth Pastor, Christ Apostolic Church (C.A.C), Agbala-Itura, Lagos Headquarter. He is married to Dr. (Mrs) Abiara and blessed with kids.


BEING THE TEXT READ BY ISRAEL ABIARA AT THE LOGO/MEDIA UNVEIL OF ISRAEL ABIARA & JUDAH 2K AT THE PLACE, GRA, IKEJA, LAGOS TODAY TUESDAY NOVEMBER 3RD, 2009.

Gentlemen of the Press,
Friends and lovers of Israel Abiara & Judah 2k,
All other protocols observed.



On behalf of the Israel Abiara & Judah 2k Band, I welcome you all to this epoch making event meant to present the band and unveil its logo to the media. Over the years, we have enjoyed media support considerably, from when we were in Ibadan.

We are categorically an Afro- gospel band whose aim is to lift souls and touch lives and more importantly, we are commissioned to preach the gospel through Afro-genre of music. Our objectives are to further populate the Kingdom of God and using his music to create platform that connects the people with God spiritually.

Our mission statement is to creatively and uniquely preach the gospel to people via Afro-Gospel music without compromising spiritual standard.

Why Afro- music? Many have asked me in the past the reason why I chose Afro-Music and I have consistently said that it is God-given vision to me to be unique and exceptional in the course of my ministering work. Afro-beat is predominantly Nigeria courtesy Fela-Anikulapo kuti, a legend in all ramification, however, given his life style and the followers of the music, I have come under intense criticism of my choice of musical genre, but I have remained steadfast and resolute to the vision as given by God and today, we have travelled far and wide, doing gospel in an Afro way, blessed many lives and entertained people while lifting their souls.

We are re-branding the band and re-positioning it for the future challenges, as we all know that music in Nigeria is becoming more sophisticated, hence, the task for us is to need to be able to not in any way loose the most important message of winning souls for Christ and at the same time contemporarily and creatively passing the message, so that it can have the necessary appeal it should have in the society today.


NEW VIDEO
We just shot a video titled "Yes Amen" and we will be showing you guys, it is not in any way the best we could do, but, many thinks we have made a strong statement with, hence, your support on the video becomes very important. "Yes Amen" is a statement of faith that after praying, whatever good things and promises that God has desires for us will come to past, let us just believe, say yes and amen to the prayer.

The Album titled "I Singi" is a eight-tracker package, inspired by God and meant to directly touch lives, heal wounds, worship God, and win souls to his Kingdom.

OUR LOGO
This is the symbol of the band. It is definitely more than just a logo; it is a statement that brings forth praise from the most high and that open heaven for those listening and worshipping Him in truth.

NOVEMBER 20, 2009 "PLENTI PRAISE" CONCERT
As part of our re-banding process, God has laid it in our heart to do a very big concert come Friday 20, November, 2009 at the C.A.C Agbala-Itura Ultra Modern Auditorium, Agege, Lagos; it is an all night concert.

We are bringing many Gospel artistes to minister that night, top on the list is Nigeria's leading saxophonist, Mike Aremu, Sammy Okposo, Dekunle Fuji, Explicit-Dance crew, Okiki-Jesu, K-po, Alfa Sule Theatre group, Femi Opalemo, Precious Nkochucwu, etc. Indeed, it will be a night to be remembered in the annals of gospel concert in Nigeria, we must all be part of it.

CALL FOR SUPPORT
First and foremost, we want to thank the media for their incessant t support and encouragement, but our Oliver Twist is demanding for more and more, we are using this medium to call for support from all the media organisations here in present and those that are not here, without you guys we can get reach all our target audience, hence, let us lift souls and touch lives together.

Thank you all and God bless you.

Israel Abiara &Judah 2k
Development / Ghana / Africa / Modernghana.com