STAR ACTRESS FUNKE ADESIYAN,SATI RAHMAN IN QUITE ROMANCE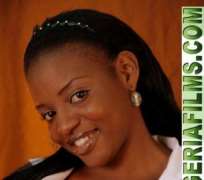 The latest gist swirling around the movie industry is that of Star actress Funke Adesiyan.
We gathered that the sultry actress is in a fresh romance with Sati Rahman.
Though it is not clear when it started- the guarded romance is said to have been on for a while.
Our reliable source who sighted them at a social function told us,they stepped out to the event together. It was at Olanihun mother's burial at Jogor Event Centre,Ibadan,Oyo State,penultimate Thursday" hinted our source.
However,we leant that Funke who initially sat beside Sati Rahmon,was seen mounting the stage to 'spray' the musician of the day,K-1 de Ultimate,mint naira notes,allegedly given to her by her alleged new lover.
Funke Adesiyan's popularity soared following her reported romance with Saheed balogun,a popular actor whose marriage to Faithia Balogun,also a beautiful Nollywood actress,crashed irretrievably