REPS KICK AGAINST NEXIM BANK'S $200M FOREIGN LOAN BID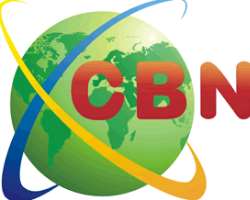 From JAMES OJO, Abuja
Monday, November 28, 2011
Moves by the Nigeria Import and Export (NEXIM) Bank to obtain a $200 million foreign loan has hit the rock, following objections raised by the House of Representatives Committee on Banking and Currency.
 
Chairman of the committee, Chukudi Onyereri, told the management of the bank that the House was not comfortable with such jumbo loan, as it would be difficult to track.
At a meeting with officials of NEXIM Bank, the House Committee expressed fears and concerns that the move by NEXIM Bank to begin the granting of credit facilities to firms might be abused.
'How can we be sure that the loans or credit facilities you intend to grant, after collecting the $200 million external loan, would not be abused?
'How can credit insurance work in the face of the growing negative attitude of Nigerians towards repayment of government related loans?
The committee also sought for an explanation on how it spent the N18.2 billion loans it took from the Central Bank of Nigeria (CBN), pointing out that the impact of the money on the operations of the Bank were yet to be felt.
Managing Director of NEXIM Bank, Roberts Orya, had told the committee that his Bank was to provide credit facilities to encourage the development of export in solid minerals, agriculture and make them attractive for investment.
He also informed the committee of a N5.6 billion loss it incurred in 2009.
But the committee members were not impressed by the bank's penchant for loans, some of which they could not give proper records of disbursement and recovery.
'Times have changed and the world economic outlook has become more challenging today than it used to be. The economies that would survive the coming times are those that would live up to constitutionality, due process with strong in built internal operational and legislative oversight controls.
'Indeed, the substantive challenge of modern day economic management and regulatory institutions is the need to balance authority with responsibility; the need to come before the Nigerian people with the desired level of transparency, accountability, and appropriate standards of disclosures.'
The managing director and his team were told that the committee will pay serious attention to early warning signals and shall consistently seek to drive systems review where there are indications of appearance of systems malpractice and corruption.