26 REASONS TO FREE OURSELVES FROM SLAVE/COLONIAL GOVTS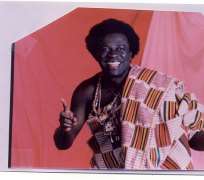 26 REASONS FOR OUR FREEDOM FROM SLAVE/COLO/NEOCOLO GOVTS OR HOW TO FREE CONT/DIASPORA AFRIKANS FROM THE HELL OF WESTERNIZED, ARABANIZED, CHRISTIANIZED, ISLAMIZED OR FOREIGNIZED STYLE GOVTS , By COPYRIGHT (2011) Prof Afrikadzata Deku, Docteur d'Etat, PhD; *Doctorat d'Etat (Ph.D.) * D.E.S.S. (M. Phil) * Diplome De L' I.I.A.P.(Post-Grad. Dipl.) * M.Sc. * BA. Double Majors *, Emails: [email protected],
1. Continental/Diaspora Afrikans/Islanders, where is your Afrikacentric Authentic, Natural, Original , Prosperous, Self-Reliant, Self-Sustaining , Self-Supporting Pre-Slavery and Pre-Colonial Continental AfrikaGovt which is the World's First, Oldest and Ancient human Government on Earth and Mother of all today's World's Human Government and without which there would be no WESTERN, ARAB JEWISH, CHRISTIAN AND ISLAM STYLES GOVERNMENTS for you to be preferring today to your Continental AfrikaGovernment of which you have been kept Ignorant and Uprooted from in your Today's Invisible Hell of Self-Ignorance , de-Afrikanization, Westernization, Christianization, Materialization, Arabanization and Islamization ?
2. Where is the Throne of your Continental AfrikaGovt at the Table of today's World Conference of World Governments which Count in the world today ?
3. When are you going to know once and for all that all your various FOREIGN-CREATED, CONTROLLED AND DOMINATED SLAVE, COLONIAL AND NEOCOLONIAL-BASED GOVERNMENTS you have been programmed to hail, die and live for as your Governments ARE NOT your GOVERNMENTS but Western/Arab/Jewish created and controlled Governments imposed on you to keep you perpetually SELF-IGNORANT, FRAGMENTED, DEPENDENT , IMPOVERISHED, POWERLESS , NEEDY AND EASY TO BE DOMINATED, CONTROLLED, INFLUENCED AND EXPLOITED FOR THE PROFIT OF your FOREIGN CREATORS AND CONTROLLERS AND FOR THE GUARANTEED LOSS AND SUFFERING OF THE BULK OF your CONTINENTAL/DIASPORA AFRIKAMASSES ?
4. When are you going to know once and for all that, Afrikacentric Continental AfrikaGovt for all Continental/Diaspora Afrikans is your Continental AfrikaRight to claim, fight for, protect, defend and die to live for, for life in dignity and prosperity and happiness for all ?
5. Your Soon-to-be Born Afrikacentric Continental AfrikaGovernment of all Continental AfrikaPeople by all Continental AfrikaPeople and for the Pride and Dignity of all Continental AfrikaPeople should not be confused with your today's colonially created and neo-colonially/artificially sustained/controlled governments of the Few by the Few and for the Few which we find all over the Continent/Islands today.
6. The colonial forms of government you my today's Continental/Diaspora Afrikans have sold your souls to should no more be confused with your Continental AfrikaGovernment that alone is capable of equipping you all, with all the Afrikacentric ContinentalAfrikaLand AND PEOPLE-POWER BASE, FOUNDATION, ROOT, WILL, DIRECTION and VISION you need to be free, once and for all, from the Genocide of your today's Western/Arab styles and crumbs of governments under which you moan to death.
7. Your Afrikacentric Continental AfrikaStyle or Form of Governance which your Proud Continental AfrikaAncestors were the First to invent and teach the rest of Humanity and from which you know little or nothing of, is yet to be born to set you free from the Hell of their today's Outside-created, Outside-based, Outside-oriented and Outside-controlled governments which exist and prosper on the carcasses of your one time Ancient, pre-Slavery and pre-Colonial Afrikan Governments in all their Might and Power.
8. Afrikan-centric AfrikaGovernment to serve the Needs, Interests and Cause of all Continental/Diaspora Afrikans can only be ContinentalAfrikaLand and People Power-based, oriented and directed for the benefit of all Continental Afrikans.
9. Only your urgent recovery of your Forgotten Afrikacentric AfrikaGovernment, continentally and nationally, can solve totally and permanently all of your today's Genocide Crisis of fake and totally non-viable governments in Afrika which can never be called or treated or protected as Governments by and in the various Foreign Creators and Protectors.
10. Hence, only urgently established Afrikacentric Continental AfrikaGovernment practised in your own created and spoken Continental AfrikaLingua Franca is able to satisfy continentally and nationally all your individual and collective Needs, Interests and Cause as Reborn and Awakened Continental Afrikans.
11. Only your Afrikacentric Continental AfrikaStyle Government of your Proud Continental AfrikaAncestors can be firmly rooted in the Total Consent, Support, Involvement, Participation, Recognition and Legitimization of all its Continental AfrikaMasses as the Bona fide PRODUCT or CREATION of all Continental AfrikaPeople designed, created, administered, financed, protected, defended and promoted by all Continental/Diaspora Afrikans to serve and satisfy all your Continental Afrikan Needs, Interests and Cause in Life..
12. Only your Afrikacentric Continental AfrikaForm of Government is worth creating, protecting and defending by your new Future unbought, unsold and uncorrupted pro- Afrikacentric Continental AfrikaGovernment Leadership Elite and Masses.
13. Only a ContinentalAfrikaLand and People Power-based and oriented AfrikaForm of Governance is capable of awakening, mobilizing, motivating, guiding and protecting all of its Continental AfrikaCitizens and nationals to feed, shelter, cure, clothe, support, protect, love and respect themselves as Members of one Sacred Continental AfrikaFamily for life in dignity, justice, peace and happiness for all.
14. What else do you expect when you all know for a fact that the French can only govern themselves the French Way, the British can only govern themselves not the French or German Way but only the British Way, Germans can only govern themselves the German Way, the Chinese can only govern themselves the Chinese Way and so on and never the foreign or alien ways no matter what?
15. When and why then, you today's Continental/Diaspora Afrikans , continue to allow the French to fool you to daily hand yourselves with their rope of lies that French style government for Afrika is all you need to save yourselves from your today's miseries?
16. Why continue to destroy yourselves in the fire of British style government which they program you to accept and treat as your "Afrikan" governments all over the continent but which can only rob you of your Divine Right and Power to create and have your own AfrikaStyle ContinentalAfrikaLand and People Power-based Government that has nothing to do with any of your alien forms of government you zealously and faithfully follow to your doom?
17. Why continue to kid yourselves that Government for Afrika can only be British, French or American styles of government when you all know the French, the British and the Americans whose forms of government you have become enslaved by and addicted to will never practice your Afrikan style of Government which they program you to dismiss as "barbaric, archaic, anti-modern, anti-civilization, anti-change and anti-progress."
18. Yet you and they know that your AfrikaStyle of Government is the world's first and oldest form of Government on Earth and the Mother of all of today's world forms of government that include the very Western styles of government which you are brainwashed into thinking and believing that they are better than and superior to your own AfrikaStyle of Government that gave birth to the Western Styles of Government in the first place but which you know little or nothing.
19. Yet, you and they know very well that without your ten thousand year-old AfrikaStyle of Government, there would not have been what you call today Western Styles of Government for you to prefer over your own AfrikaStyle of Government.
20. This means, it is not true that before today's Western forms of government for you to hang yourselves to death with, Continental/Diaspora Afrikans did not know how to govern themselves the Afrikan Way.
21. For ten thousand years in modern terms and three millions years in Ancient terms, your Ancient Continental/Diaspora Afrikans invented and taught the rest of Humanity, the world's first concept and practice of Government that enabled them to effectively govern themselves as Ancient Afrikan Ethiopians, Nubians, Egyptians and so on and without which there would not be any forms of Human Government today.
22. Thanks to the Limitless Power and Benefit of authentic Afrikan Governance, your continent was able to produce and boast of the world's first culture, society or Way of Life that had no need for a gun, a prison or a crime as we know them today.
23. This means, the Arab styles of government in North Afrikan exist to rob full-blooded North Continental/Diaspora Afrikans of their Continental AfrikaRight and Power to govern themselves not the Arab Way but Continental AfrikaWay and as such can only be anti- Afrikan Government interests.
24. Your today's colonial forms of government you are busy repairing, adjusting, reforming or even "Afrikanizing" can never be your Continental AfrikaMeans and Power of governing yourselves the Afrikan Way but a Western and Arab tools and mechanisms to keep you my Continental/Diaspora Afrikans misruled and misgoverned under their Continental Afrika.
25. Any forms of Government in any part of your today's Continental Afrikan Powers that is outside-created, outside interests-based, outside-Powers financed, controlled, directed and oriented can never be called a government let alone Afrikan Government but a well kept secret neo-colonial agenda and plan to make is impossible for you today's Continental/Diaspora Afrikans to govern yourselves effectively the Continental AfrikaWay and to cripple you politically, economically and socially under the Mountain of perpetual chaos of the genocide of forcing Afrikan to govern herself the Western/Arab Ways which they know she can never do rather than helping sand encouraging her to govern herself continentally for the good of all.
26. Hence, break away from all forms of today's French, British, American, slave, colonial, neo-colonial styles of government in any part of your today's Continental AfrikaWorld is to regain your Continental Afrikan Freedom, Right and Power to, once again, govern yourselves continentally in Peace and Harmony as your great Ancestors have once done in the past for ten thousand years. If they can do it, you too can do it again today for the pride of all Continental Afrikans.
By COPYRIGHT (2011) Prof Afrikadzata Deku, Docteur d'Etat, PhD; *Doctorat d'Etat (Ph.D.) * D.E.S.S. (M. Phil) * Diplome De L' I.I.A.P.(Post-Grad. Dipl.) * M.Sc. * BA. Double Majors *
Emails: [email protected] ; [email protected]; [email protected]; [email protected]; ; [email protected], [email protected]
*SKYPE : AFRIKAPHARAOH or AFRIKAFIAGA or WindowsLiveID: AFRIKAPHARAOH* ;
*URLS: http://www.youtube.com/profafrikadzatadeku ; https://skydrive.live.com/redir.aspx?cid=4d3310fc746b4eaf&page=play&resid=4D3310FC746B4EAF%21107, http://www.myspace.com/profafrikadzatadeku; http://afrikacentricitybooks.blogspot.com/
Disclaimer:

"The views/contents expressed in this article are the sole responsibility of

Prof Afrikadzata Deku

and do not necessarily reflect those of The Nigerian Voice. The Nigerian Voice will not be responsible or liable for any inaccurate or incorrect statements contained in this article."
Articles by Prof Afrikadzata Deku