HAKEEM, OMOTOLA, ALI NUHU ROCK OBI EMELONYE'S SET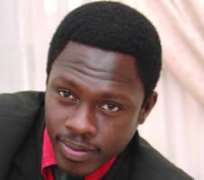 •Ali Nuhu
After striding Nollywood like a colossus, Obi Emelonye, producer and director of Mirror Boy, has returned home shooting another movie with a tentative title, Last Flight. This time around, Obi is upping the ante with superb storyline, cast and technical inputs.
Hakeem Kea Kazim of 24 and Omotola are leading the cast of heavyweights, while Ali Nuhu is supporting. The movie is about a dramatic turn of event on a plane that turned everybody's life around.
To underscore his readiness to go all the way, Obi acquired a full plane, which we learnt might be destroyed at the end of shooting. And the biggest shock for many is that Obi is using Alexa camera for the shooting.
According to internet report, Alexa camera and its accessories are the most expensive in the world. The only company that has acquired it in Nigeria is Koga Entertainment, which set the company back over N40 million.
'We are no longer competing against ourselves but Hollywood. The camera Hollywood is using now is Alexa, so why can't we use it also?' Obi said. 'A lot of people said we did well with Mirror Boy and the cinema figure gave us pass mark, but this time around, we are not working on same standard, we are going all the way. If you think we did well with Mirror Boy, by the time you see this new movie, you will feel we did nothing on Mirror Boy. I am shooting this movie in Nigeria with the Nigerian spirit and wonderful cast. This is truly a big movie,' he said.
Will this movie really beat Mirror Boy? Time will tell.