CELEBRITY QUOTE:ACE GOSPEL SINGER, LANRE TERIBA A.K.A ATORISE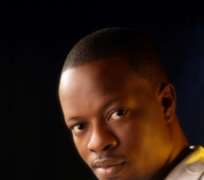 Let me say it again categorically that being born again is an individual process, if you listen to any of my albums, you will notice that it contains gospel music. I think we should stop debating over this matter and allow God to label who is born again and who is not.
Everyone has his or her way of relating with God. Only God knows who serves him the right way. I am blessed to have made many fans from different walks of life. Some have been saved, some unsaved and some just need to hear my songs and get inspired. I try to reach out and spread the greatness of God to everyone with my music. I strive to touch all lives, not just a particular set of people. Honestly, it could be very difficult keeping the Ten Commandments, but, to God be the glory, I haven't lost the creativity touch which stands me out. I have a unique gospel swag and I'm still looking up to the Lord to become a better person. I have not derailed, those who say that don't know me.
click the link below to go to...
ATORISE GETS CHILD OUT OF WEDLOCK.
Yoruba Gospel Music- Am Not A Born Again- Lanre Teriba Atorise.