PETROSTATES, POLITICS AND FUEL SUBSIDIES: WHY JONATHAN IS RIGHT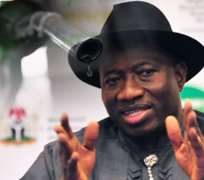 The historic emergence Evo Morales to Bolivia's presidency was propelled by the mass protests of his supporters against economically rational but politically unpopular measures, which forced two predecessors Carlos Mesa and Eduardo Rodriguez prematurely from office. On December 26, 2011, the popular President Morales found himself in an unaccustomed position being the target of such mass protests, when his well grounded and popular administration announced to the nation that it would terminate fuel subsidy, a decision with a consequence of a 73% increase in the pump price of petrol. The days that followed the subsidy removal announcement were violent, and the chaos spread across the different regions of Bolivia. Bus operators declared a strike, trade unions and social movements, a constituency that once supported Morales, took to the streets in outrage. Five days later, after unprecedented demonstrations the government rescinded the decree. For Evo Morales, one of Bolivia's most popular president and the first indigenous president of Bolivia, it was an unprecedented humiliation.
Just a week before Evo Morale's bold move to restructure his nation's economy, President Mahmoud Ahmadinejad of Iran, a country that subsidizes even bread, had announced his long anticipated subsidy reduction in a live broadcast. President Ahmadinejad's declaration of the new economic regime sent fuel prices up by almost 400%, from 10cents (about N16) to 38cents (N61) per litre. The Iranian president said that the government was spending a whooping $114 billion a year on energy subsidies. "If we can save one-quarter of that, it will amount to a vast economic transformation," he said. Mr. Ahmadinejad also said something interesting and breathtaking; he predicted that the bottom 60 percent of income earners would be better off under the new plan while the wealthier 40 percent would "need to economize." After President Mahmoud Ahmadinejad's announcement, riot police took positions on major roads and petrol stations, in anticipation of the kind of violence that erupted when the government introduced gasoline rationing in 2007, but no demonstration was reported.
In Nigeria, President Goodluck Jonathan has vowed to remove the debilitating fuel subsidy in a few months, a move that is already generating some protests. Like Morales and Ahmadinejad, President Jonathan's plan is economically rational but politically unpopular, even though the ruling Peoples Democratic Party (PDP) has long endorsed it. Since President Jonathan announced his plans, I have watched with some sense of interest the commentaries and reactions from our political elites especially those from the opposition.
The most interesting of all come from two men who would have become General Buhari's strongest economic and political advisers had he won the 2011 presidential elections: my kinsman and eminent virologist Prof. Tam David-West and the controversial but intelligent Mallam Nasir El-Rufai. They disagree squarely with the President and with themselves. Most mortifying is that they disagree on the core issue of whether the price of fuel is actually subsidized. Professor David-West posits strongly that fuel subsidy is a scam and does not exist. His views on petroleum matters cannot be ignored even when his partisan narratives seem significantly biased. He understands local and international petro-politics. He has been there at OPEC, done that as minister of petroleum. On other hand, Mallam Nasir El-Rufai believes that fuel subsidy actually exists, but argues that the current administration does not have the requisite moral justification to execute such an order, when the administration still has issues with fiscal discipline. Mallam El-Rufai is a brilliant scholar and administrator. El-Rufai may not have the credibility and integrity of David-West but this Mallam no doubt understands the theories of contemporary Nigerian political economics albeit through his convex lenses of self interest. Which of them would General Buhari have harkened to? We would never know, because General Buhari did not make it to Aso Rock. However, the narratives from these would-have-been key policy men give a faint indication of the economic trajectory had General Buhari occupied Aso Rock.
My take on the debate is that that Mallam is right. Not Mallam El-Rufai, Mallam Sanusi Lamido. The CBN Governor put it straight, he said "As Governor of the CBN, we are not too excited about the inflationary prospects of subsidy removal but, do you really think Nigeria can afford continue paying a trillion naira every year in subsidy. We are not sure whether all of these is been represented in petroleum being imported. We are not getting any investment in refinery because nobody will invest in a refinery or in a market that depend on government subsidy and where you are not really in a free competition because of the distortion in the system". Mallam Sanusi posits that Nigeria is losing about $6 billion dollars in her reserves as a result of subsidy.
The removal of fuel subsidy is an ideological debate. The convictions and posturing of our political thinkers on fuel subsidy are based on reasons that surpass normal political and economic logic. Therefore, I do not even intend to change anyone's view but express mine.
I cringe when eminent citizens like the ones I have listened to argue for the retention of fuel subsidy in Nigeria referencing the situation in petro-states like Venezuela, Libya, Iran and UAE, Kuwait and Saudi Arabia in a bid to justify their points. According to the IEA, the governments of these countries spend billions on petroleum subsidies in order to ensure security of the political system. But note that in all their commentaries against President Jonathan's decision no one talks about Russia. Why do they avoid the Russian debate?
As a planning consultant, I have learned to eat the frogs called digits, and in discussing energy subsidy of any kind the dominant indices are GDP, 'consumption' and 'population'. Now let's eat some frog. Saudi Arabia - population- 27.4M, Oil production – 9.75 mbd, daily fuel consumption- 66.5m litres per day, GDP- $434.7BN, 9.5% of its GDP spent on subsidy ;UAE: population- 7.5M, Oil production – 2.4mbd, daily fuel consumption- 66.5m litres per day; Venezuela: population- 29m, oil production – 2.47mbd, daily fuel consumption- 79.6million litres per day, GPD- $387.8BN, spends 6.8% of its GDP on subsidy; Kuwait: population- 2.8m, oil production 2.5mb/d, fuel consumption – 42.8 million litres per day, GDP – $109.5B, spends about 6% of its GDP on fuel subsidy, daily fuel consumption 42.7 million litres per day-; Iran subsidizes to petrol to the tune of $68b annually, about 20% of the country's GDP, population- 68 million , daily fuel consumption- 68.5m litres; Libya: population- 6.5 million, oil production – 1.5 mb/d, daily fuel consumption- 32.5million litres per day; Russia: population- 142m, oil production – 9.5mb/d, daily fuel consumption- 335m litres per day, GDP - $ 1.48 Trillion. Nigeria: population – 150m, oil production – 2.21mb/d, daily fuel consumption- 31.8m, GDP - $ 193.7M. These figures were computed from the US Energy Information Administration data.
From the above data observe that Nigeria despite being the most populous nation amongst the listed has the least fuel consumption rate. How else can it be justified that Libya- a nation with a population just about 5% of ours has a higher daily fuel consumption rate than we do. Kuwait has a population of 2.5 million and daily fuel consumption of 42.7 million litres per day, about ten million litres more than Nigeria's 31.8 million litres daily consumption. This is a clear indication we do not have a middle class anymore and that the beneficiaries of the bulk of our consumption is the upper 5%. For a moment imagine that our daily fuel consumption doubles, to about the daily consumption rate of Iran which is 68 million litres a day (and a population half of ours), our shoots up ten times to the rate of Russia's 335 million litres per day. The question is can we still subsidize?
Russia has its own way. Natural resources, including petroleum products, account for the lion's share in the Russian exports; therefore, the government uses its best efforts to "feed" the budget with a large excise-tax piece of petroleum cake. Russia has a population just about that of Nigeria's, consumption rate and GDP ten times more than Nigeria's. Russia exports about five million barrels of oil daily, a figure that dwarfs our staggering two million barrels. Russia has the largest energy reserve on earth. Yet, even with such abundance, they leave no room for waste. A litre of fuel in Russia sells for about N130, about double the subsidized price in Nigeria. Instead of subsidizing fuel prices the Russian government imposed a fuel tax. According to the Institute of Energy and Finance, taxes account for half of the gasoline price. The production, including oil extraction, accounts for not more than 30% of the price; the remaining part is the profit of companies. As a result, refineries have good profitability.
The International Energy Association figures show that the actual price of fuel in Russia before tax is circa N65. The other N65 is basically tax that goes back into the Federal coffers. Money that the Russian government has used to service the economy, create jobs and develop infrastructure. How did they achieve this? They liberalized the market, levelled the playing field for private refineries to thrive. Unlike Russia, President Jonathan does not intend to tax petrol meaning that in a few years, once we have a couple of refineries running, fuel prices will return to 'normal'.
We have refineries that are not producing optimally. We must fix them. The strong cabal that benefits from the billions of subsidy money is the same cabal that sabotages the efforts to resuscitate these refineries. A Cabal backed by a powerful mafia of ex-rulers and Generals, who have over the decades embedded their protégés in the NNPC and Ministry of Petroleum to protect their corrupt interests and the status quo at the expense of national interest. Some readers would ask – why not just sack them and then reverse the policies they have entrenched to siphon these funds? Well, this is what I guess the President is doing. The consecutive sack of two Managing Directors and the restructuring of the top management of NNPC came as the first step. The on-going move is to reverse the policy.
It is the same powerful mafia that is behind the 'generator' moguls that profit from the ailing power situation in the country, a microscopic few that would rather see the nation in perpetual darkness for their selfish interest. Clearly there is a nexus between this petro-politics of subsidy and the power situation in the country that Nigerians do not understand. It is beyond the speculation of normal economics. The billions from fuel subsidy is the cutting edge of these evil men. They will fight energy reforms because they need Nigerians to be consistently dependent of generators. They understand that President Jonathan's power reform is a strategic move to reduce fuel consumption.
The rule of demand and supply works in every market. Nigeria will continue to play the loser if we close our eyes to the politics and economic reality of fuel subsidy. You may wonder why Americans living in border towns close to Mexico drive into Mexican cities to buy gasoline, when in fact Mexico buys its oil from the United States, our biggest buyer. The reason is simple – the Mexican government subsidizes fuel price. This is the same problem Nigeria faces as our subsidized fuel is smuggled to neighbouring countries. The long economics is simple – it is the poor's money that is smuggled. Seeing that the cabal behind this is evil trade is old and has its tentacles across the NNPC, ministries of government and the Nigeria Customs etc, the logic of rechanneling the money of poor to infrastructural development, health and education is impeccable.
I agree that the planned removal of fuel subsidy will bring transient hardship to poor Nigerians. No austerity measure is easy on the purse of the masses, but it is a necessary price to pay now for the transformation we crave as a nation. Certainly, government also must show to the El-Rufais and all citizens that it is indeed ready to pay its own big price. Government must eliminate inappropriate spending and prune its recurrent expenditure.
Finally, the hard truth is that someday, irrespective of who is in power, fuel subsidy would be unsustainable. We would be left with the removal option as the only emergency solution. We would be like today's Greece. However, before subsidy removal, it is always expedient to assess the potential extent of the immediate economic impact on the poor. The result of this assessment should be the President's guide on whether to adopt the subsidy reduction strategy of Iran or the no subsidy approach of Russia. All over the world, only legitimate governments that have earned the trust of their people usually do have the audacity to remove energy subsidies. I believe that the President believes in his capacity to instil that trust through his on-going economic reforms, and I am still inspired by his vow 'I will never, never fail you'.
Ross Alabo-George is Principal Consultant at Proxy Logics Nigeria. Email: [email protected]
Disclaimer:

"The views/contents expressed in this article are the sole responsibility of

thewillnigeria.com

and do not necessarily reflect those of The Nigerian Voice. The Nigerian Voice will not be responsible or liable for any inaccurate or incorrect statements contained in this article."
Articles by thewillnigeria.com