Banks Move To Increase Credit With 'Cash-lite' Transactions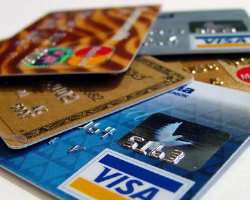 SAN FRANCISCO, November 26, (THEWILL) - The nation's banks are planning a surge in credit from next year, with the take-off of 'cash-lite' transaction and e-payment system.
The word cashless was changed to 'cash-lite' at the last Bankers' Committee meeting following the perception in some quarters that people would no longer have cash on them when the cash initiative kick-off.
The Bankers' Committee, comprising the Central Bank of Nigeria (CBN), the Nigeria Deposit Insurance Corporation, the discount houses and the 24 deposit- taking banks have endorsed the initiative proposed by the CBN to reduce lending rates through a drastic cost-trimming strategy in line with the new payment regime.
The new e-payment policy is billed to commence in Lagos state, the federal capital territory, Abuja, Port Harcourt, Kano and Aba in the first instance, with a go-live date of January 1, 2012 in Lagos. According to the central bank, the scheme will be extended to other parts of the country at a date to be determined by the Bankers' Committee.
"The bankers at their meeting recently agreed to cut down operating expenses by as much as 30 percent to make funds accessible to borrowers at a lower cost. The e-payment initiative involves a transformation of the payment system and the idea is to permit banks to cut cost through moving the country from its present "cash-and-carry" status to one where people will make payments through electronic channels.
"The direct cost of cash management borne by banks was as huge as N114.5billion in 2009 and is projected to increase to a whopping N192billion in 2012 – an increase of about 68%. This increases the cost of lending, which will fall by the time the new regime takes off,'' one of the bankers that attended the Committee meeting said.
According to him, "for us to appreciate the relevance of the initiative under consideration, it is important to note that banks take a number of factors into consideration before arriving at their lending rates. These factors include the rate they pay on deposits, their operating expenses, and the margin they expect to make. The Bankers' Committee initiative is targeted at reducing lending rates by cutting down on banks' operating expenses by as much as 30% in a bid to make it possible for both large and small businesses to access credit at affordable rates.''
The Central Bank under the new cash less (branded as "cash-lite") banking regime, permits a daily cumulative limit of N150,000 and N1,000,000 on free cash withdrawals and lodgments by individuals and corporate customers, respectively. Individuals and corporate organizations that make cash transactions above the limits will be charged a fee of N100/thousand and N200/thousand respectively while third party cheques above N150, 000 will not be eligible for encashment over the counter and would only be paid through the clearing house.