DAKORE EGBUSON, OLUMIDE AKANDE SET TO SAY 'I DO'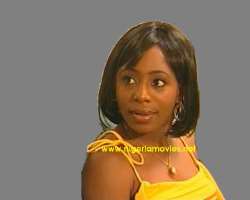 As you read this, Olumide, scion to the billionaire business mogul, Harry Akande and the versatile actress, Dakore Egbuson are set to concretised their love affair if information at our disposal is anything to be considered. They were cynosure of all eyes recently at the wedding of the former back-up singer of the masked man, Lagbaja, Ego where they both stepped into gorgeously. Those who have been carrying false rumour that there love affair has collapsed were more than shocked to see them together in such an uncompromising mood.
Whispers informed us shortly after they left the venue of the wedding that Dakore and the dashing son of Chief harry Olumide may set for the altar on or before the first quarter of next year.
For many months now these two personalities have been having it with each other surmounting storms of different nature. Their love tale, to so many people, is that of the ones made in heaven. Their love affair waxes stronger by the. Congrats girl, I wish you all the best in life
Can someone shout Halleluyah!
Story by Alonge Michael