AT&T Braces For T-Mobile Deal Collapse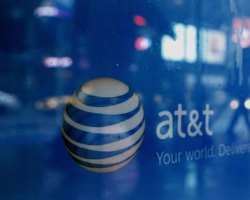 AT&T said it would take a $4 billion charge in case its takeover of T-Mobile USA fails, a tacit recognition of the dwindling chances that the deal will get through U.S. regulators who say it would destroy jobs and curb competition.
The U.S. telecommunications group and T-Mobile owner Deutsche Telekom, said they would continue to pursue anti-trust approval for the $39 billion takeover from the U.S. Department of Justice, but withdrew applications to the industry regulator, for now at least.
"AT&T Inc and Deutsche Telekom AG are continuing to pursue the sale of Deutsche Telekom's U.S. wireless assets to AT&T," they said in a statement on Thursday, the Thanksgiving Day holiday in the United States.
The $4 billion sum includes $3 billion in cash and a book value of $1 billion for spectrum access.
Both the DOJ and telecoms watchdog the U.S. Federal Communications Commission oppose the deal, which would reduce the number of national mobile carriers to three.
A senior FCC official said on Thursday afternoon, "The record clearly shows that - in no uncertain terms - this merger would result in a massive loss of U.S. jobs and investment."
Withdrawal of the application is subject to approval by the FCC, which has the right to determine whether and how the companies could resubmit an amended application in the future.
In any event, FCC approval would be meaningless if the DOJ blocked the transaction, and AT&T and Deutsche Telekom said they would return to the FCC process if they secured approval from the DOJ.
The collapse of the merger would be a blow to AT&T Chief Executive Randall Stephenson who offered a massive break-up fee to Deutsche Telekom as a sign of confidence the deal, announced in March, would be approved.
Analysts said the merger, badly needed by sub-scale T-Mobile USA - the smallest of the four U.S. mobile operators - looked less likely than ever to succeed.
Espirito Santo analysts said AT&T's decision to take the $4 billion charge this quarter showed that the company's own assessment of the chances of success had fallen.
"It tells us something about timing too - suggesting that AT&T may decide to walk away at the first opportunity (March 20, 2012) rather than waiting for the ultimate September 20, 2012 deadline," they wrote in a note to clients.
Deutsche Telekom shares finished the day down 0.6 percent at 8.69 euros.
The companies' advisers stand to lose a total of $150 million in fees. T-Mobile's advisers Deutsche Bank, Credit Suisse, Morgan Stanley and Citigroup, and AT&T's banks Greenhill & Co, Evercore Partners and JPMorgan Chase were on course to earn between $18 million and $36 million apiece, according to earlier estimates from Thomson Reuters/Freeman Consulting.
JOB SITUATION
Thursday's decision follows a blow earlier this week when the FCC said it would try to send the deal to an administrative law judge for review.
The DOJ has also said it would lead to higher wireless prices for consumers and businesses.
The DOJ has gone to court to block the deal and a trial in that case is due to begin on February 13. Any administrative hearing at the FCC, which is charged with evaluating the public-interest merits of the proposal, would begin after the anti-trust trial.
AllianceBernstein analysts said in a note that a pretrial settlement with the DOJ was not a "likely" prospect.
AT&T has 260,000 employees, mostly in the United States. Deutsche Telekom employs 36,000 at its U.S. unit.
AT&T argued that the T-Mobile merger could actually create tens of thousands of jobs during integration and network upgrades, and has pledged to bring back 5,000 jobs that it moved overseas -- but many observers are skeptical.
The break-up package includes $3 billion in cash as well as a commitment to give T-Mobile USA spectrum and let its customers roam on the AT&T network. Some sources have valued the total break-up package at $6 billion but AT&T has never confirmed this number.
NO 'PLAN B'
Acquiring T-Mobile would vault No. 2-ranked AT&T into the leading position in the U.S. wireless market, overtaking Verizon Wireless, a venture of Verizon Communications Inc and Vodafone Group Plc.
It would also solve a years-long problem for Deutsche Telekom, whose U.S. unit has long ceased being a source of growth and is in urgent need of investment.
At least one analyst suggested that AT&T might instead end up trying to restructure its agreement with T-Mobile USA in the hope of appeasing regulators.
It could limit its purchase to T-Mobile USA's spectrum licenses and its network so that the Deutsche Telekom unit could keep its customer base and rent space on the AT&T network, Citi analyst Michael Rollins said in a research note after the FCC announced its plan on Tuesday.
Credit rating agency Moody's said it believed Deutsche Telekom would rather exit the U.S. market than go it alone.
However, the ratings agency believes that Deutsche Telekom will fight aggressively alongside AT&T to salvage the sale process to improve its weak position in the United States.
A failure would throw Deutsche Telekom Chief Executive Rene Obermann's strategy into disarray and may force him to throw money at a business he thought he was rid of.
Deutsche Telekom may be forced to sell assets closer to home and take a knife to its cost base, bankers told Reuters.
The company faces a long delay at best and may be driven back into the arms of No. 3 U.S. carrier Sprint Nextel -- a less suitable partner for whom T-Mobile USA would not be worth nearly as much now as it was to AT&T in March.
While according to sources, Sprint had also been courting T-Mobile USA before AT&T stole its thunder, there are huge questions about whether it could afford a T-Mobile USA purchase.
Sprint, which has been losing customers, recently tapped debt markets for $4 billion to help refinance maturing debts as it looks to pay for a $7 billion network upgrade of its own in the next two years and a $15.5 billion iPhone agreement with Apple Inc that spans four years.
REUTERS