MY PLANS FOR REMO NORTH LG - SHOFODU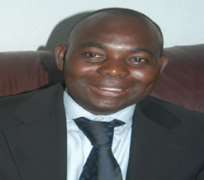 BY DAPO AKINREFON
MR ADEKOYA Shofodu is a legal practitioner. He is aspiring to become the Chairman of Remo North Local Government Area, Ogun State on the platform of the Action Congress of Nigeria, ACN. In this interview with Vanguard, he explains why he remains the best man for the job and his vision for the council. Excerpts:
What is the inspiration behind your aspiration for the chairmanship of Remo North Local Council?
By my nature, I don't like seeing people suffer. Over the years, I have seen bad governance; I have seen a system failure. My local government is made up of six towns, if you go to these towns now, there are youths who don't know what to do, and they are jobless. We have lives being wasted and when we have such, it affects the crime rate.
That is why we have pockets of crime everyday. One area I believe I can key into this is farming. When we get into office, hopefully and prayerfully, we are going to establish poultries, piggeries and fishing to let the people see that farming can work.
This will be our focus and by the time you have all these in place, it will create employment for people in the local government area. We are also going to establish vocational centres where we can train them and after training, we will be able to empower them by providing soft loans.
Your party, the ACN, is known not to believe in organising primaries to select candidates, are you not bothered about this?
This issue has been generating controversies for quite sometime now. But to put the records straight, the issue of imposition, as people are using it, is not correct. I will put it this way and call it consensus candidates, where party leaders, who are respected to pick the best among the lot. If we say they are respected leaders, it means their opinion too, should be respected.
ACN has been criticized for this, but the PDP, who do primaries, is usually full of violence. Even if they say we are going to have a primary, the primary is always titled towards what the leaders say. You cannot just do it your own way, it is the party structure.
If you are a party man, you will know what your leader wants and therefore, cannot do otherwise. Rather than wasting money and promoting enmity, crisis and violence, the leaders of the party decide to choose the best among all the aspirants and this they do, by checking their records, pedigree, and credibility and in their wise decisions, pick the best. If you look at the candidates that have been so picked, they have not failed nor have they let the party down.
When the Lagos State governor, Mr Raji Fashola was picked in 2007, people cried foul, but with records being shown today, everybody is saying Fashola is working, Lagos is working. So really, it is not about the system, it is about the promoting dignity of the system. We can't all be presidents at the same time; we can't all be governors at the same time and even if we have primaries, there will still be crisis and issues here and there.