Meet vitus Nnebue:the marketer Mercy Johnson ruined!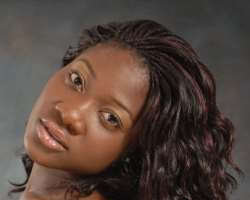 Vitus used to be one of the hottest movie marketers in nollywood....until his path crossed with Mercy.
when they were dating vitus was like a robot,he moved out of his matrimonial home into his friends house in surulere(friends name john nkeiruka a.k.a great future) is so that he could be at mercys beck and call.he even stopped going to his shop at alaba international market and was on hand to take mercy to the salon,the market,to a movie location or to go home and change her clothes.
Their love became so strong that vitus' wife had to plead with people to beg mercy to leave her husband alone,all fell on deaf ears till the lady accosted mercy at vitus'shop at alaba and gave her the beating of her life,it was other shop owners that saved the actress from the wrath of the wife or else....
After this scenario,the marketer beat his wife to a pulp cos of the actress(these beatings was one of several the lady sustained for accosting mercy) today vitus and his wife have gone their seperate ways because of mercy.
Those who know vitus say this''he is so broke now because of the mistakes her made when mercy had him in her claws,even his RAV4 that mercy used to cruise around is no longer his,he probably sold it to make ends meet.whilst mercy and vitus dated,he made sure mercy was on every movie he handled,if it was not mercy it was no one else,he played an instrumental role in making mercy a household name and now he still plays her errand boy''.
I personally confirmed this story from mercy johnson and she owned up but as at press time when a proper response was asked for,her publicist sent in this report,''mercy says nothing of such happened''.lol
-Stella dk
Story by http://nollywoodgists.com